Gov. Glenn Youngkin, a Republican, spoke out against ChatGPT in schools during a Thursday night CNN town hall. Virginia is one of many nationwide districts that have banned ChatGPT, the new AI technology that alarmed educators due to worries about student cheating and learning.
During the "The War Over Education" event, CNN's Jake Tapper questioned Youngkin about his opinion on whether other Virginia schools should forbid the use of computers.
"Yeah, I think they should. And I think we should just be clear about our goal as a nation, which is to make sure that our kids can think and, therefore, if a machine is thinking for them, then we're not accomplishing our goal," the Republican governor answered. "And yeah, I do think that it's something to be very careful of, and I do think more districts, more school districts should ban it."
The debate around ChatGPT has intensified as a result of some teachers already having to modify their lesson plans to accommodate the new technology, following worries that some pupils would attempt to cheat using it. Others have suggested that the technology must be accepted and used because AI is the future of education.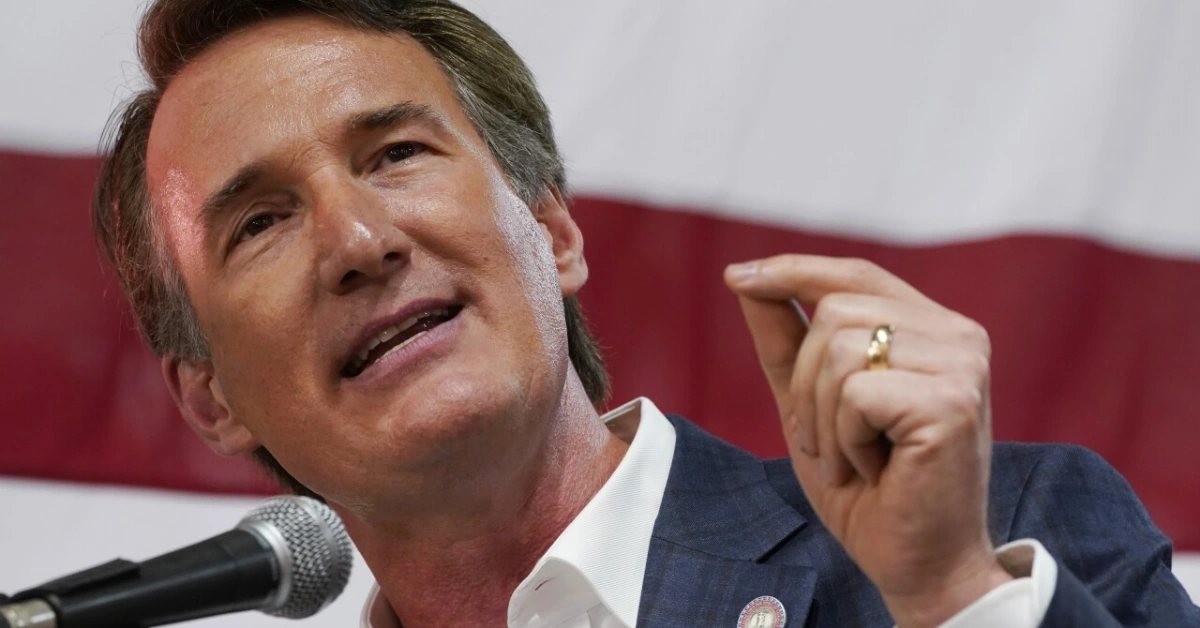 Youngkin answered inquiries from Reporters, parents, teachers, and students for more than an hour about education, a topic the governor has designated as one of his key priorities. Questions about critical racial theory, his views on transgender students, school safety, and other topics were all put to him.
In addition, Tapper questioned Youngkin on his recent directive to the state's Department of Education to evaluate the AP Black American course, which gained notoriety when Republican Governor Ron DeSantis (R) banned the practice from Florida.
Although Youngkin claims he had no "particular reservations" about the course, he wanted to make sure it complied with the requirements of his executive order prohibiting the teaching of "inherently divisive beliefs" in schools.
Although the company claims the adjustments were in the works long before the governor's public criticisms, the College Board ultimately changed the AP Black American course, eliminating some of the concerns voiced by DeSantis.
Here are more related articles as per following:
"I have no reason to believe, given the changes that I know had been made to that course, that it won't be a fine course for Virginia, but I have to let our Department of Education do their job as we asked them to do and I look forward to getting the report back," Youngkin said.
Youngkin and DeSantis have been mentioned as prospective 2024 Republican candidates, although neither has clarified whether they will run.
Youngkin continued skirting the 2024 topic at the town hall, talking about how fortunate he was to get the post of governor in Virginia. This state limits governors to one consecutive term at a time.
"You certainly haven't rolled it out?" Tapper challenged Youngkin after he refused to announce whether he would run for president.
"Well, I have to say, I'm not writing a book, right," the governor responded.
Tyler is a passionate journalist with a keen eye for detail and a deep love for uncovering the truth. With years of experience covering a wide range of topics, Tyler has a proven track record of delivering insightful and thought-provoking articles to readers everywhere. Whether it's breaking news, in-depth investigations, or behind-the-scenes looks at the world of politics and entertainment, Tyler has a unique ability to bring a story to life and make it relevant to audiences everywhere. When he's not writing, you can find Tyler exploring new cultures, trying new foods, and soaking up the beauty of the world around him.