San Francisco State University student-athlete Hamzah Alsaudi was recognized as the missing swimmer who vanished off the coast of Pacifica on Thursday.
According to Pacifica police, officers and emergency workers arrived at Esplanade Beach at 10:30 a.m. on Thursday in response to reports of a swimmer in danger. According to investigators, one of the males was pulled further from shore after entering the ocean after the other two. The other two then made a helpline call to 911.
His identification was Friday confirmed by the university. Alsaudi, a Santa Monica native, is a sophomore on the SFSU Gators wrestling team and is 22 years old. He was last seen wearing black shorts and is described as being 6'1″ tall, 215 lbs., and with brown hair.
Continue Reading
Following yesterday's unfortunate catastrophe, beloved student and athlete Hamzah Alsaudi is still missing. The university expressed its condolences to his family, friends, and classmates. "For everything they have done, the Coast Guard and the Pacifica Police Department deserve our gratitude. The members of our community who require assistance at this trying time can access campus resources."
In addition, a tweet regarding Alsaudi was published by the San Francisco State Twitter account. The California State Park lifeguards, a California Highway Patrol air unit, and a San Bruno police drone were all used in the U.S. Coast Guard's search for Alsaudi.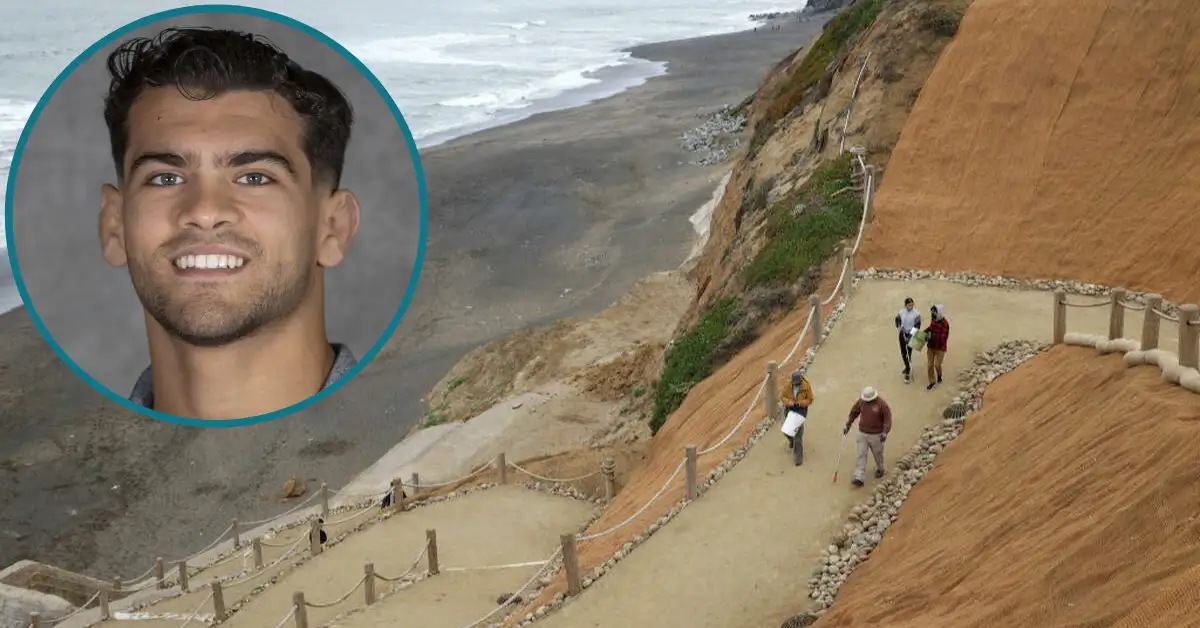 According to the National Oceanic and Atmospheric Administration, the National Weather Service issued a coastal hazard advisory for the possibility of king tides, a non-scientific phrase for abnormally high tides that occur when Earth interacts with the gravitational pull of the moon and sun. The notice will be in effect until Monday afternoon and covers the North Bay shoreline from the south to the Big Sur coast.
In addition, the Weather Service has issued a beach danger statement that will be in effect from Friday evening through Sunday afternoon due to an increased risk of sneaker waves and powerful rip currents. Stay tuned with us for the latest updates like this only The Express.