Carrying signs, donning pins and stickers, and carrying On Tuesday, hundreds of students, faculty members, and alums gathered in the building's courtyard for the inaugural meeting of the six new trustees chosen by Governor Ron DeSantis.
One sign read, "Jesus would not have desired this." Stop the Steal, Queer Lives are Welcome Here, and Are we too woke or did you need to wake up were some of the other cries.
They banded together to defend their institution against the new conservative appointees' "hostile takeover," as New College President Patricia Okker later described it. They were unaware that a significant choice had already been made.
A democratic state representative from Orlando, Anna Eskamani, led a chant to "resist fascism and safeguard freedom" and told the demonstrators she was "damn happy to join with them." Then she dropped the bomb: Richard Corcoran, the former speaker of the Florida House and commissioner of education, would take over as interim president instead of Okker.
Recent Post
Hundreds of people turned away into a crowded overflow area while the audience dispersed and lined up to enter the meeting room.
Early on, the six DeSantis-appointed trustees made their presence known by suggesting that the school get rid of its office for diversity and discussing the "problem" that needed to be resolved. But it took longer than an hour due to their uncertainty over procedural concerns and lack of experience with specific issues. Board chair Mary Ruiz, who left office with just over a year and a half remaining on her term, once voiced her annoyance.
She referred to the materials presented to the board before each meeting and stated, "I would advise trustees in the future to read the packet. The board voted to dismiss Okker immediately after the meeting's planned 5 p.m. finish time.
She declared, citing recent social media remarks from two trustees, "Their agenda includes my removal as president." "I feel incredible support in this room," she continued, "but I'm going to let you down."
The audience booed, with some people pleading with her not to go. While some students stood up and left the room, others started crying.
She claimed that, contrary to what DeSantis and some of the new trustees have claimed, she could not be asked to go forward and solicit donations while claiming that New College students were being indoctrinated.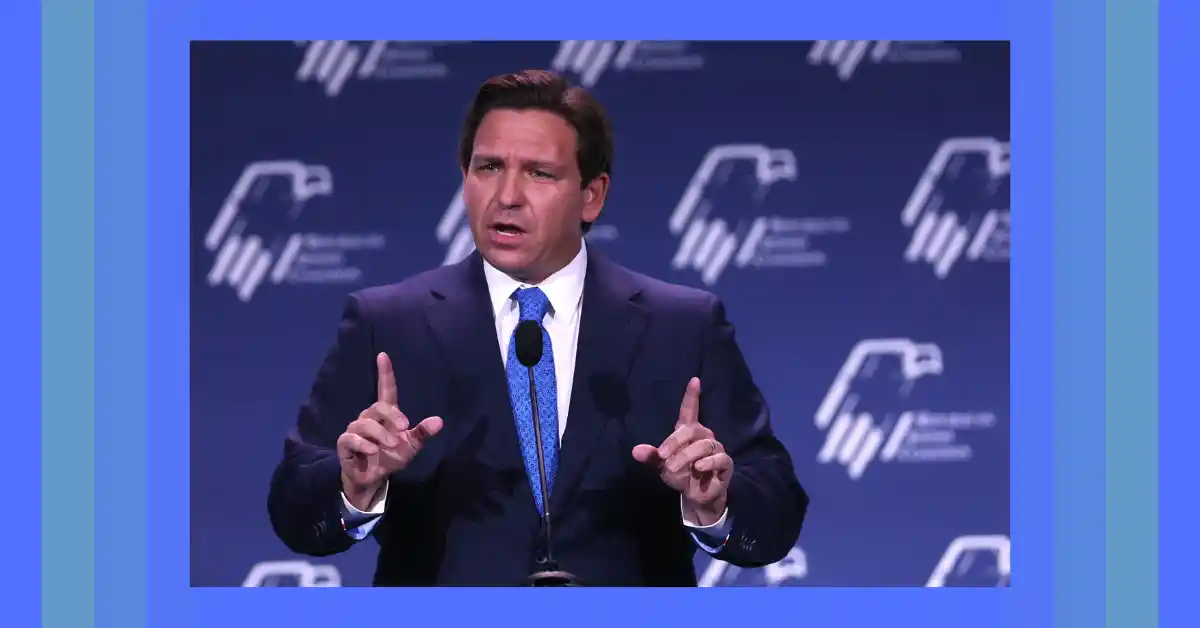 Even though Okker performed a terrific job, according to incoming trustee Eddie Speir, she is no longer the best candidate to steer the college in the right direction. Another recent trustee, Matthew Spalding, stated that he thought a change in course was necessary.
The board member who represents academics, Matt Lepinski, spoke in favor of Okker. I want to recognize Okker's strengths," he remarked. She is adept at coordinating everyone's movement in the same direction.
Okker is entitled to 20 weeks of severance pay for being fired without cause under the contract she signed in 2021 and a year of professional development leave starting on February 1. The board approved these provisions.
Before Corcoran took office as acting president in March, Bradley Thiessen, the chief of staff, was named interim president. Then a nationwide search will start. The new board chairperson is former New College student and new trustee Debra Jenks.
Rufo joined DeSantis earlier in the day at a press conference in Bradenton, which is close to the New College campus. The governor promised to donate $15 million to New College to be used for teacher hires and student scholarships, plus an additional $10 million per year after that. He also criticized state colleges and universities' diversity, equity, and inclusion programs, claiming they would no longer receive funding as part of a more significant effort to restructure higher education.