After being struck by a drunk motorist and launched through the window of a driving school in Brazil, a 5-year-old girl is lucky to be alive. The heartbreaking incident's CCTV film is currently going viral online.
According to Jam Press, the bizarre accident happened on Saturday after the allegedly drunk driver lost control while passing through Bonito in Mato Grosso do Sul.
The suspect's automobile is veering erratically in the dramatic video before hitting a motorcyclist and a bike parked in front of the driving school. The car then strikes a father and a child who is sitting on a bench that a potted plant surrounds.
 Must Read
The youngster and the concrete shrubbery stand are sent flying through the glass while the man manages to dodge out of the way.
The child survives the horrifying collision and manages to get to her feet before running to the guy, who is assumed to be her guardian.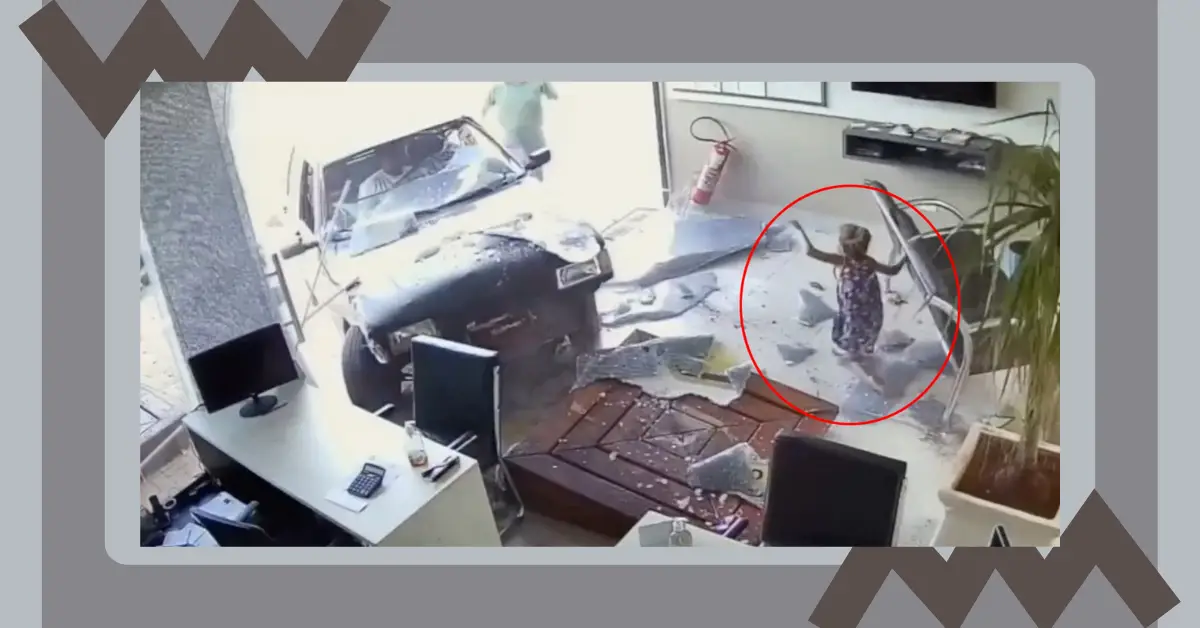 She miraculously survived the collision with only a few scrapes from the glass, according to a fire department investigation conducted immediately after they got on the site. According to Jam Press, the rammed biker was taken to the hospital with bruises on his leg.
Emergency services also gave the suspected drunk driver a breathalyzer test, and it is said that the results showed that his blood alcohol level was 0.95 mg/l, which prompted police to arrest him. According to the authorities, the driver allegedly dozed off while operating the vehicle.
The suspect confirmed in a formal statement that he had been drinking since 10 a.m. that day, but he could not recall anything about his claimed path of devastation.