California's POWAY (KGTV) – A Poway father expressed frustration and dismay following a number of racist bullying events involving his son, saying that enough is enough.
At Meadowbrook Middle School, Thomas Smith, a single father of an 11-year-old kid, teaches. According to Smith, bullying began immediately after the school year had begun.
Smith explained what was happening to his son: "It was brought to my attention that he was being bullied, pulling his hair, and making insults to him."
Here you can check the latest news:
Smith claimed he visited the school in person and was informed that the incident would be looked into, but he never heard back. He had learned earlier in the month from his kid that the bullying was still occurring.
"Uses of the n-word, calling my son a hog-rider, sending him cartoon memes of Black cartoon character riding a pig," described Smith. "Caucasian kids walking around doing 'Black power,' making statements like, 'Oh, it's Black power month but it's also monkey month,'" he added.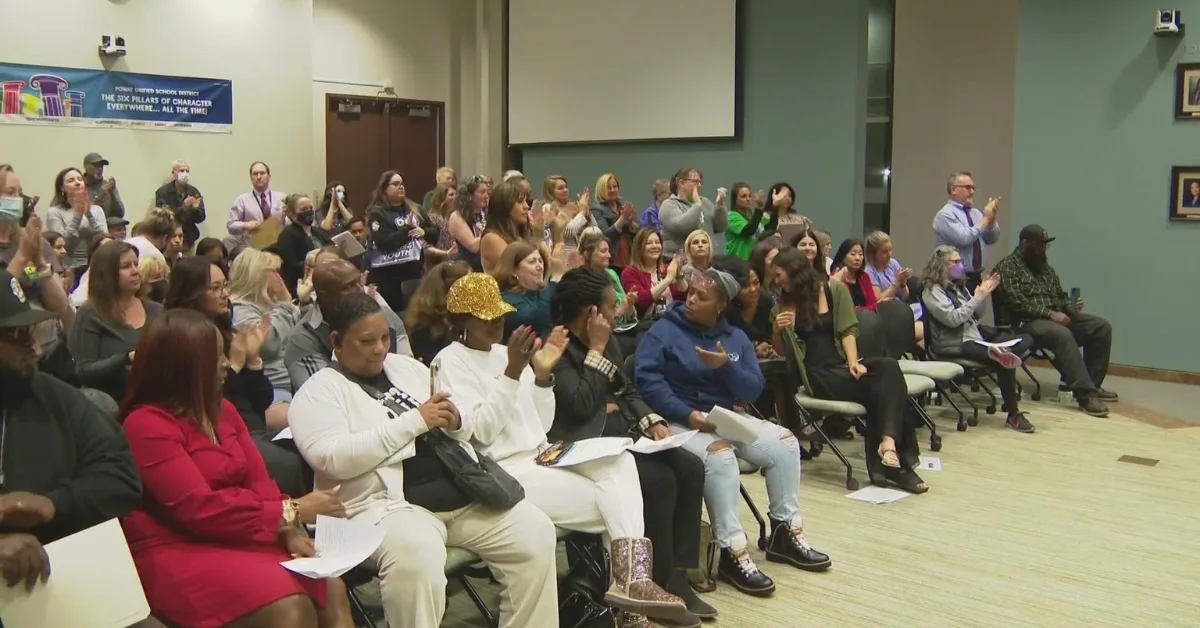 Smith claimed that when he protested again, the school promised to look into it; but, this time, he received no response. Smith claims that despite being assured that they "understood it," he still felt that this "didn't settle the issue." Smith addressed the board of the Poway Unified School District on Thursday and begged them to act.
Check out some of the most recent articles:
Parents received the letter below from the school principal, which was delivered by the district along with ABC 10News. The associate superintendent also spoke during public comment, and she said, "It deeply saddens me that during Black History Month, we have had incidents of hate."
Smith stated that he wanted a meeting with the parents of every child involved, as well as with school and district authorities. "There has to be a conversation amongst parents, so this doesn't happen again. I teach my kid to love, regardless. So, what are you teaching yours?" Smith said.