Tuesday morning, there were a lot of police at Bishop Connolly High School because of a threatening phone call that turned out to be a hoax. All public and Catholic schools in Fall River were also put on lockdown.
Sgt. Moses Pereira, a spokesman for the Fall River Police Department, said that on Tuesday morning, an unknown person called the Police Department and made a threat against Bishop Connolly.
This happened just a few hours before Thomas M. Quinn was to be sworn in as the new district attorney of Bristol County at the Elsbree Street school.
It also came after similar reports of threats at schools in Massachusetts and across the country in the last two days. All of the threats have been false so far.
Hoax Threats In Massachusetts Schools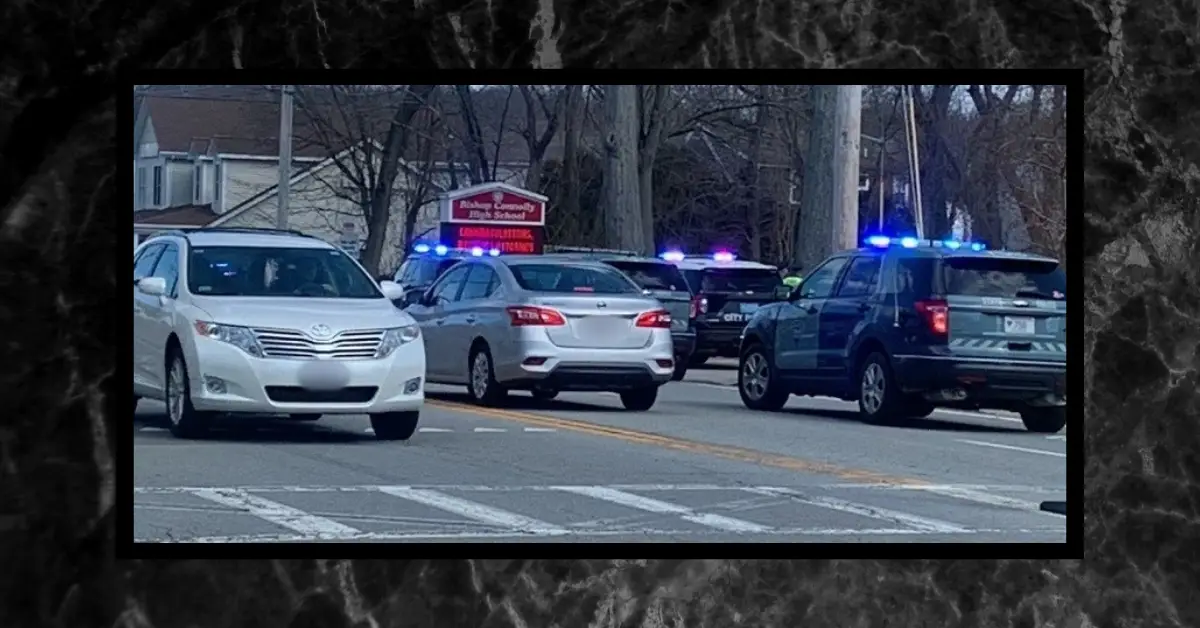 On Tuesday, schools in Clinton, Concord, Dedham, Duxbury, and Fitchburg were called about threats.
On Monday, police in Massachusetts looked into several "swatting" hoax calls that forced high schools in Amesbury, Braintree, Westfield, Chelmsford, Charlestown, East Boston, and North Attleborough to lock down. Police say that when they searched the schools, they didn't find any signs of shooters.
Check out some of the most recent trending articles:
Fall River Police Response To School Threats
A release from the FRPD says,
"In order to ensure the safety of the students and staff at the school, we deployed our resources to secure the facility and investigate the threat." "The command staff was in communication with the administration at the school through this process. A shelter in place was also initiated for the Fall River Public Schools. Our Officers searched the property to ensure there was no threat to the building or its occupants. We have confirmed that there is no threat to the school."
"The Fall River Police Department regards the safety of our community as our highest priority. False reports such as these will not be tolerated. We will be conducting a detailed and thorough investigation of this incident," Pereira added.
On Tuesday, just after noon, the Fall River Public Schools put a message on their Facebook page telling parents that "the situation in the community is resolved. Schools will resume with their normal day-to-day schedules."
The police said they would keep a closer eye on the area around the city's schools for the rest of the day.
Swatting And School Shooting Hoaxes Play Out Nationwide
Last week, several fake calls to schools in Vermont, from Alburgh to Bennington, said there were active shooters in K–12 schools. State police said that between 8:40 and 10:50 a.m., calls were made to the main line of a dispatch center, police station, or town office.
The calls were made to 21 schools. It was decided that every threat was not real. Reports of school shootings that turned out to be false were made at schools in Ohio in September 2022 and Maine in November, according to the Cincinnati Enquirer and Seacostonline.com, respectively.
The act of making false reports is called "swatting" by most people. The Enquirer said that the false reports in Ohio were similar and detailed. In multiple calls to 911, a man named James Park said that a gunman had opened fire and that 10 students were hurt.
Several schools got the same phone calls. There have also been other false reports in Florida and other states.
Michael Sauschuck, the commissioner of the state's Department of Public Safety, said that on Nov. 15, dispatch centers in 10 communities across Maine got what they call "hoax-style" phone calls that told them there were active shooters in local schools.
Please tell your friends about this if you think it's interesting. Go to blhsnews.com for the latest updates and news about schools.