Friday, three middle school students left Eliot-Hine Middle School without shoes because three men made them take them off.
MPD said that around 4 p.m. that day, three people got out of a red Kia Sportage in front of Eliot-Hine Middle School at 1830 Constitution Ave. NE. A fourth person was with them, and that person stayed in the SUV.
The three people went to the school grounds and asked three students for their shoes, which they all gave them. They got back into the SUV and drove down 16th Street NE.
A D.C. Public Schools (DCPS) spokesperson said, "Unknown individuals used the threat of violence to take their personal belongings," "We recognize the distress of this incident, and DCPS' school-based mental health teams are prepared to support our students and families during this time."
Police said they didn't know if the robbery suspects showed a gun.
"People across not only Ward 7, but I think any household with school-age children that attend schools within the District of Columbia, are talking about this very frequently, about the overall safety, when sending their kids off to school each morning. It's not isolated to one single incident," said Kelvin Brown, ANC Commissioner for Ward 7.
A pair of white and blue Nike Air Jordan 4s, white and grey Alexander McQueens, and black Nike boots, all worth between $250 and $600, were among the shoes that were taken.
A DCPS spokesperson said, "The security and operations teams of the involved schools fully cooperate with the Metropolitan Police Department (MPD) while we work with our agency and community partners to assess additional security measures and ensure our students' safety on school property and during their commutes."
Brown said, "School should be a place of fun, a place to interact, network, to build lifelong bonds, not a place where you have to watch over your shoulders."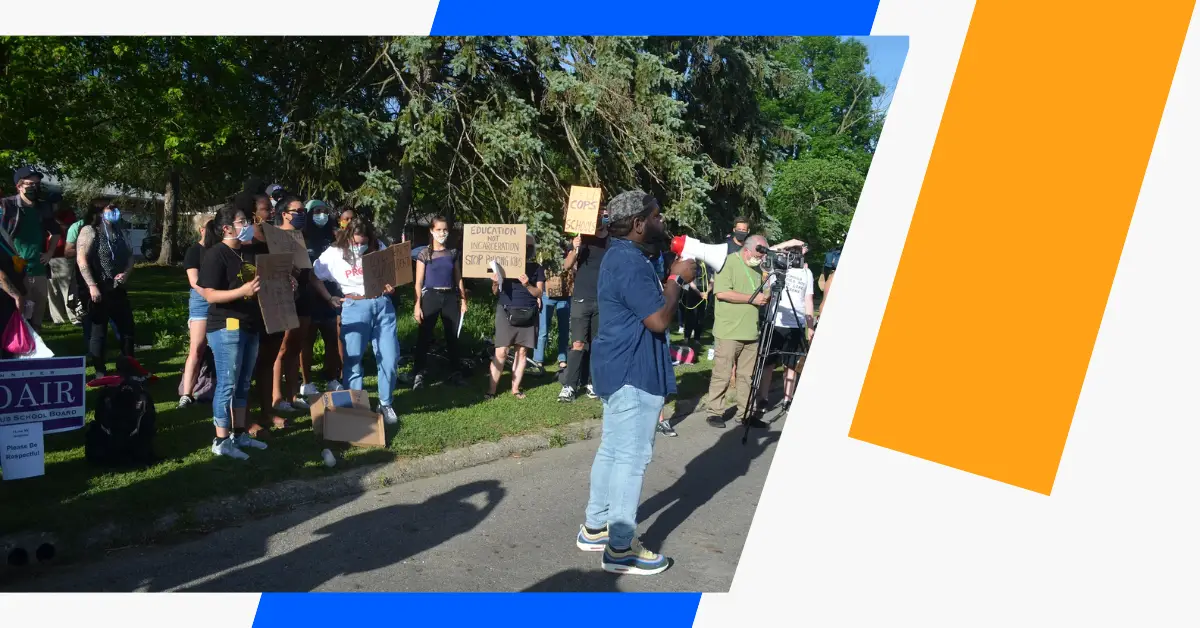 This month, several Canada Goose jackets were also stolen from different parts of the city, including near George Washington University.
Check out some other new content we've published:
"While none of the incidents have occurred on campus, two occurred near the Foggy Bottom campus on [Feb. 1]. Jackets have been taken off of victims, and in some cases, weapons have been brandished," a spokesperson for George Washington University said.
"These jackets are costly, and our community members should be mindful while wearing them, even in very public spaces. As always, be mindful of your surroundings. If a situation feels unsafe, dial 911."
"How do we truly ensure that our students… are safe?" Brown asked.
Commissioner Brown said that some people in the community had told him what they think about the end of school resource officers in DC schools. The program is supposed to end by 2025.
"They want to keep the SRO program in our schools, which is very shortsighted if we pull the SRO program from our schools… and there's no other viable alternative in the schools to protect our most valuable assets community," Brown said.
(Source)