The annual Mardi Gras parade at Port Allen Elementary was on February 17 at 12:45 p.m. This is the second time the school has held a parade of this size.
Assistant Principal Heather Day said, "We started a little smaller last year, and it's a little bit bigger this year; we hope to add to it each year."
The parade route started at the school's 6th St. entrance, went east on Rosedale Rd., south on N. Jefferson Ave., west on Burbridge St., and then north back to the 6th St. entrance.
"The kids are pumped," said Day, who added later, "It's a way for them [students] to experience the parade, but in a safe environment." For the parade, each elementary class chose a King and a Queen.
Port Allen Elementary's Student Royalty for 2023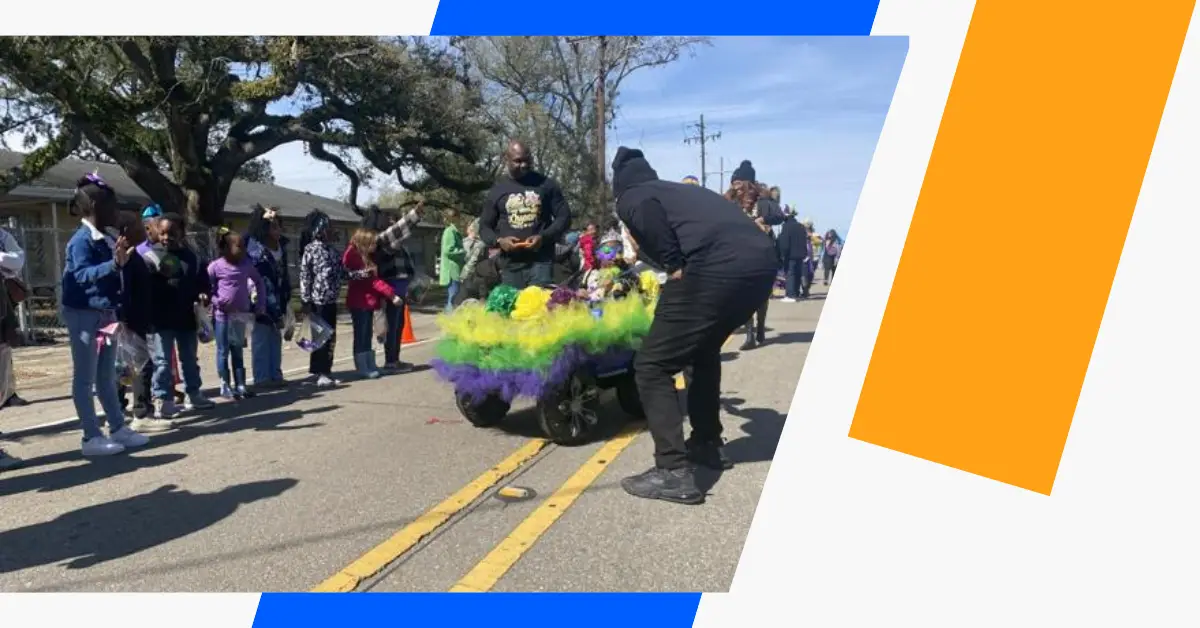 Karter Taylor, Caiden Bracken, Kree Sanders, Kynleigh Domineck, Ka'Mia Howard, Victoria Georgetown, Christian Williams, Artumn Garner, Darren Bourgeois Jr., Kalahnni Johnson, Kohen Christophe.
Olivia Major, Caidon Hammond, Micah Mitchell, Dylan Mayorga, Aubree Jarvis, Kelsi Knox, Austin Murray, Ava Matthews, Natalie Nettles, Christopher Mason, Aasim Pit.
Have a look at some of the latest trending news:
The student kings and queens used everything from elaborately decorated wagons to child-powered toy cars and even some all-terrain vehicles to get around.
West Baton Rouge's Fire Department, Police escorts, Port Allen Middle School's spirit, cheer. Beta clubs, Brusly High School's marching band and cheerleaders, and Port Allen High School's band and basketball team.
Mayor Lee, Zack Simmers, Jeff Bergeron, Tony Clayton, and the Council on Aging were among the people and groups who came from the community.
Margret Lejeune, a West Baton Rouge Council on Aging member who will be 87 on February 27, wore a flamingo hat and a pink outfit. She pulled a wagon behind her full of throws for the kids.
She has been going to the event every year since before COVID. Another member, Dorothy Carter, took part for the first time this year. Principal Erikka Wishom was near the end of the line. She used a megaphone and her light dancing feet to get the crowd of students excited.
(Source)