Following a spate of fake threats of school violence, Cañon City High School was added to a long list of schools around the state that were put on lockdown on Wednesday.
At about 8:30 a.m., according to police, Cason City High School received a threat. Police were summoned after a man claimed to be entering the school with a rifle and pipe bombs. Police said the caller instantly hung up after failing to identify themselves.
According to Cañon City police, school resource officers were already at the high school when the call came in and helped school staff put the building on lockdown.
"In an abundance of caution, the school was searched by law enforcement officers for any threats that may have existed. Finding none, the lockdown was lifted and students were released," states a Cañon City police news release.
The district declared at 12:04 p.m. that the high school had been taken out of lockdown and will resume regular activities. "While the incident caused discomfort for staff and students, we are glad to report that everyone is safe, and no injuries have been reported." the district statement read.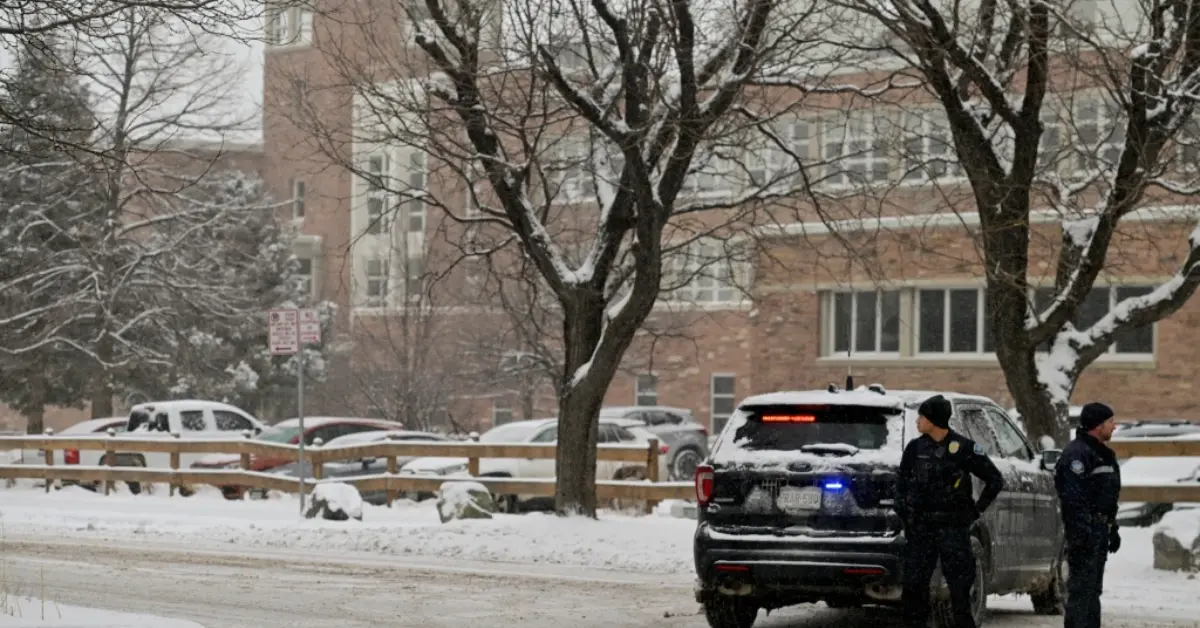 All Cañon City schools, according to the announcement, are still in a modified secured condition, which means that everyone entering or leaving the building will be watched by school officials. That wasn't only Cañon City, either.
Others receiving threats on Wednesday were schools in Aspen, Alamosa, Boulder, Brighton, Clear Creek County, Durango, Englewood, Estes Park, Glenwood Springs, and Gilpin County. The threats were followed by orders for lockdowns and shelter-in-place.
The FBI in Denver claimed to be informed of the circumstance. "FBI Denver is aware of numerous threats made today to a variety of organizations and institutions across Colorado," the agency said. "The FBI works closely with its law enforcement partners by providing resources and guidance in these investigations and can recommend cases for federal prosecution."
According to reports, the Colorado Division of Homeland Security and Emergency Management is also keeping an eye on the events.
Most schools have since lifted their lockdowns. Neither the school district nor law enforcement body has so far determined that any of the threats are credible.
It was a comparable picture to the north, where Boulder police had issued a precautionary shelter-in-place notice for the vicinity of Boulder High School. Authorities added that after all classes and extracurricular activities were suspended for the day, buses were brought to Boulder High School to transport pupils to the reunion facility.
Check out some trending articles:
Maris Herold, the chief of the CU Boulder Police Department, addressed the event in a press conference on Wednesday morning. Herold claims that at around 8:30 a.m., CU's dispatch center received a call.
"We had a caller relay that he was outside Boulder High School with semi-automatic weapons, and he was prepared to go inside," Herold said.
Maris reported that the background noise of the call included semi-automatic firing. "There is no evidence to support the caller was ever at the school," Herold said.