Arlene Malewski, 89, of Kulpmont, passed away on February 24, 2023, with her family by her side. The late Arthur and Mary (Pinamonti) Adams' daughter Arlene was born at Mount Carmel on October 17, 1933.
Before transferring to Mount Carmel High School, she attended St. Peter's School, participating in the glee and dancing clubs and the basketball and volleyball teams. 1950 saw her graduate.
She wed George Malewski in 1953. They collaborated on a small farm until George's passing in 1958. She then worked for nearby businesses, such as Woolworths, Langis, and Little Bear Supermarket.
Arlene was a single mother who brought up her four kids. They were all Mount Carmel Mounties, and she shared her passion for music. She spent ten years as a Band Parents' Association member and was called "Mrs. S" when she accompanied bands on numerous outings.
Arlene was an energetic traveler who made stops in Florida, Missouri, California, Las Vegas, Alaska, Hawaii, and Atlantic City, where she loved to play the slots. She enjoyed playing bingo and frequently went to neighborhood games with her numerous friends.
For the previous 34 years, Arlene resided in Kulpmont with her daughter Ann and son-in-law John Frasch, who assisted in raising her grandkids Jacob and Maura Frasch. She enjoyed bragging about her grandchildren's successes and was very proud.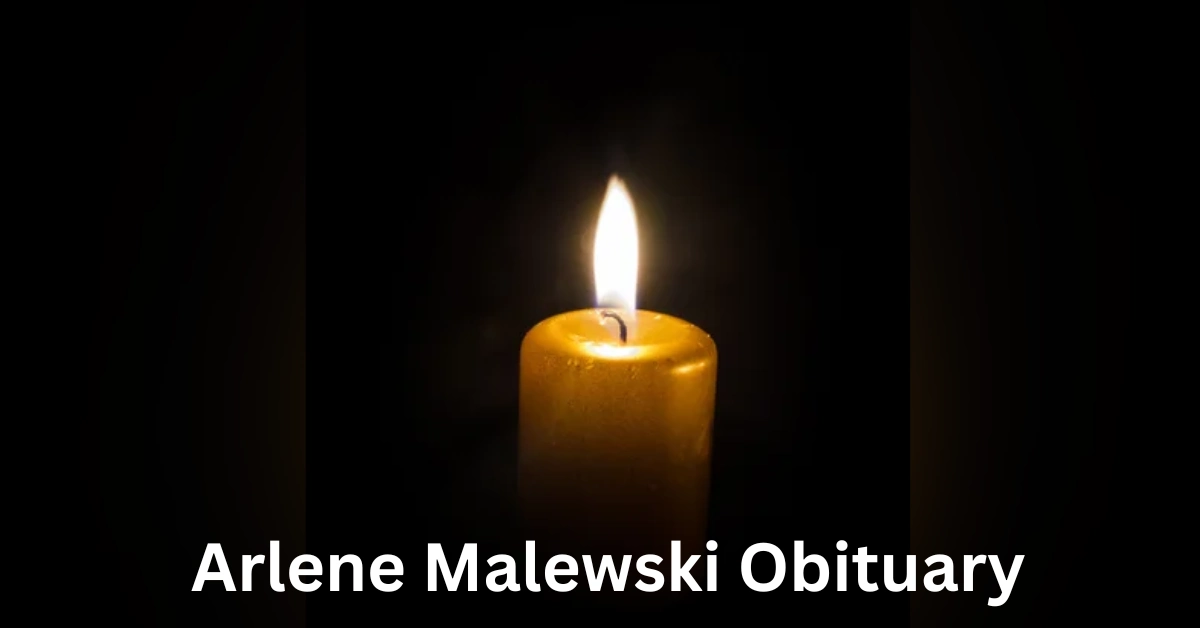 Arlene also enjoyed organizing and hosting the yearly "Cookout with Mam," which began as a modest gathering of 12 friends but gradually became a must-attend summer event with close to 200 attendees.
She enjoyed the karaoke, the music, seeing her family, and meeting new people at these cookouts. As she put away the last party's decorations, she started planning the next one.
Arlene formerly belonged to Queen of the Most Holy Rosary in Elysburg and St. Peter's Church in Mount Carmel. She belonged to the Kulpmont group Holy Angels at the time of her passing.
Her children, Ann (Scopatz) Frasch and her husband, John. Her sons, George Malewski and Michael Malewski, and her grandchildren, Jacob Frasch, Maura Frasch and her husband, Cody Nolter, Luke Chiaretti and his wife, Jessica, and Paige (Malewski) Falco and her husband, Nick, survive her.
Here are more related articles as per following:
Her parents, her husband George, and her son Anthony Scopatz Jr. predeceased Arlene. Her entire family will never forget her or the countless friends she gained worldwide.
Arlene Malewski, 89, a resident of Kulpmont. Father Andrew J. Stahmer, pastor of Holy Angels Church in Kulpmont, will officiate at a Mass of Christian Burial on Saturday at 11 a.m. The following will involve burial in Mount Carmel Township's St. Peter's Cemetery.
A viewing will be placed at the Joseph J. Stutz Inc. Funeral Home, 40 N. Market St., Mount Carmel, with Joseph J. Stutz III as the supervisor, on Saturday from 8:30 to 10:30 a.m. You can send sympathy gifts to Holy Angles Church, 855 Scott St., Kulpmont 17834, instead of flowers.
Tyler is a passionate journalist with a keen eye for detail and a deep love for uncovering the truth. With years of experience covering a wide range of topics, Tyler has a proven track record of delivering insightful and thought-provoking articles to readers everywhere. Whether it's breaking news, in-depth investigations, or behind-the-scenes looks at the world of politics and entertainment, Tyler has a unique ability to bring a story to life and make it relevant to audiences everywhere. When he's not writing, you can find Tyler exploring new cultures, trying new foods, and soaking up the beauty of the world around him.