Following a report of a person on the campus carrying a "long gun" that turned out to be an airsoft p!stol, Bowie High School was placed under a nearly three-hour lockdown on Wednesday, as confirmed by the police.
No one was hurt, and there were no reports of g*ns being fired, but the report prompted a significant police response and the closure of some roadways around the school.
At 12:45 p.m., the Bowie Police Department received a complaint regarding someone carrying a "long gun" at the Bowie Branch Library, located next to the high school.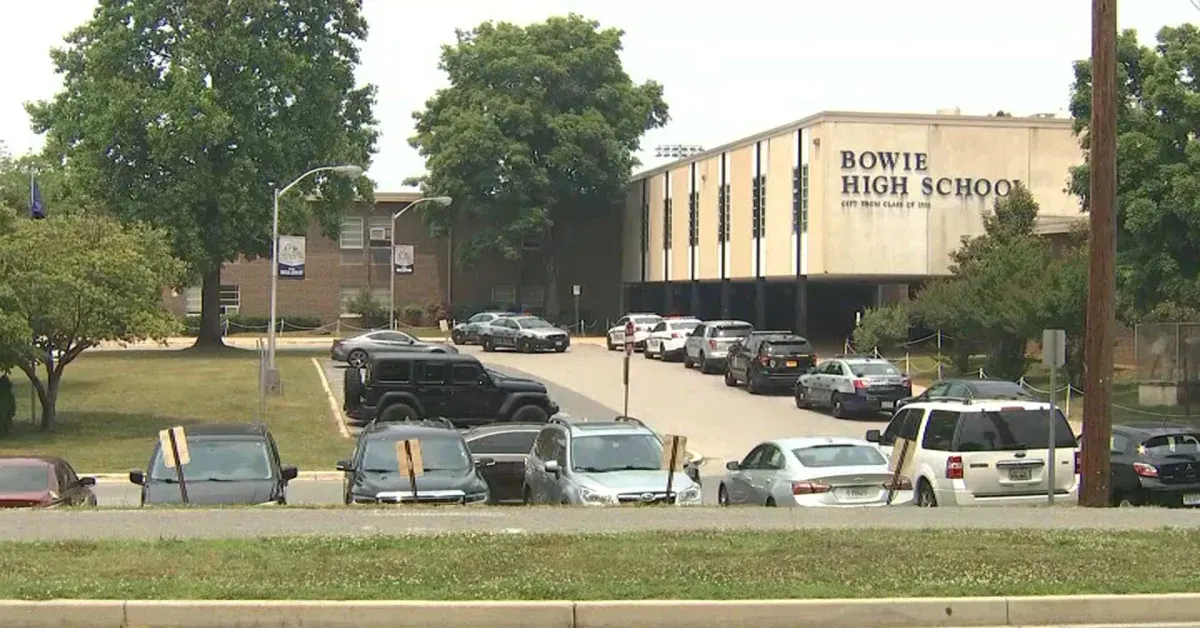 However, when they got to the library, they learned someone may have fled the scene in a dark-colored car. When they watched the security footage, they saw a man with "some type of long gun" wearing a white shirt and black jeans, as reported by the police.
The high school received a second report that the individual may have hidden inside the building. Students at the school were taking cover inside at the moment. Police investigated Bowie High but could not locate the suspect on the campus.
DC REALTIME NEWS shared a Twitter post about the same incident:
UPDATE: ONE IN CUSTODY W/LOCKDOWN LIFTED: One individual has been placed in custody believed to be involved with having a weapon near Bowie High School. The lockdown has been lifted. Dismissal will start.

— DC REALTIME NEWS (@RealTimeNews10) June 7, 2023
The suspect was captured Wednesday shortly after 3 p.m., a short distance away from the school, as confirmed by the police, who said they were able to identify him from the CCTV tape.
Authorities report that the juvenile suspect was not carrying a weapon when he was taken into custody.
The reported weapon was later found by police, who discovered it to be an airsoft p!stol that "closely resembles a long gun," as stated by authorities.
At 3:40 p.m., the lockdown was removed, and kids were released shortly after.
You can also take a look at other latest news we have provided below:
During the lockdown, few facts were disclosed, which prompted parents and locals to ask school and police officials online when they saw a helicopter circling the area.
Bowie High Principal Joseph Kautzer stated in a letter to parents on Wednesday night that numerous police agencies attended the school during the prolonged lockdown to thoroughly check the facility and surrounding area.
He said a crisis team, security, and law enforcement would be at the school on Thursday.
Investigators collaborating with the Prince George's County State's Attorney's Office state that charges are forthcoming.
Tyler is a passionate journalist with a keen eye for detail and a deep love for uncovering the truth. With years of experience covering a wide range of topics, Tyler has a proven track record of delivering insightful and thought-provoking articles to readers everywhere. Whether it's breaking news, in-depth investigations, or behind-the-scenes looks at the world of politics and entertainment, Tyler has a unique ability to bring a story to life and make it relevant to audiences everywhere. When he's not writing, you can find Tyler exploring new cultures, trying new foods, and soaking up the beauty of the world around him.