PORTLAND — Some kids are concerned for their own safety after an altercation at Portland High School.
Last week, it occurred during a break for lunch.
Although a pupil may be seen holding a flashy object on video, the school's principal assured parents that no weapons were utilized.
One youngster allegedly brought out a utility tool, although it was not opened then, as reported by the school administration.
However, school administrators regard it as a weapon and handle it accordingly under school policies.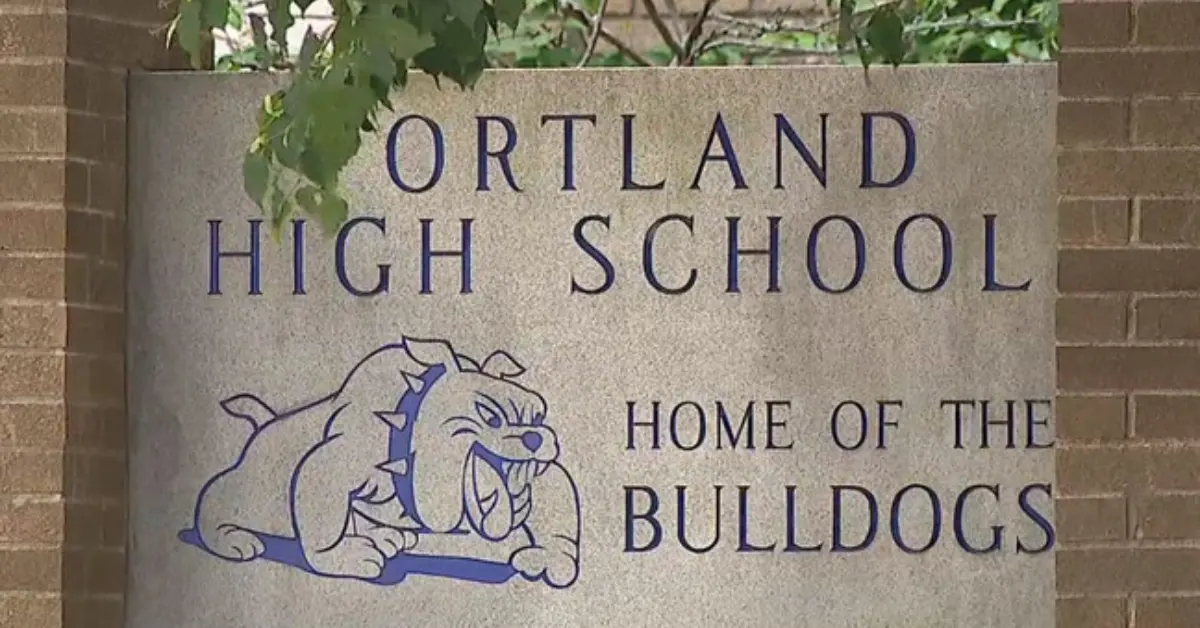 In addition to the brawl, parents express alarm over how school administrators are downplaying the occurrence.
A student took photos of the altercation at Portland High School around lunchtime, and they have been viewed online almost 10,000 times.
The principal stated that the incident began when one student yelled offensive comments at another.
Parents who watched the video and students who observed the altercation said that it appears that one student was chasing another while holding an unopened pocketknife.
"I was disturbed," Mony Hang, a parent, stated. "The kid did pull out something, and you could see that it was silver. I'm very concerned. I'm very scared for my kids."
You can also take a look at the tweet provided by CBS 13 News below:
A fight at Portland High School has some students worried about their own safety: https://t.co/Ey7h7yiRdn

— CBS 13 News (@WGME) June 12, 2023
Hang is equally concerned about Sheila Jepson, principal of Portland High School, who told parents in an email on Monday, "There were rumors that a weapon was involved. There was no weapon used on any student during this conflict."
Jepson also informed the parents, "We asked classrooms to hold students prior to dismissing for lunchtime," but says, "We did not have a lockdown."
"It wasn't like just an altercation. Right? We're talking a brawl," Hang stated.
"We're talking weapons were taken out. And there were witnesses who saw the weapon. And yet, our school system thinks that it's better to downplay the situation and make it sound like nothing really took place."
You can also read about other recent news we have covered on different topics and other specific people's details:
Jepson stated to CBS13, "No comment."
Four days after the altercation, she emailed the parents.
She claims, "Several students took video of the altercation and then posted the video, [which] continues to create commotion and fear."
"In the video, you saw one teacher trying to break up the fight," Hang stated. "But that was it. And it was a big brawl."
The Portland School Board eliminated its school resource officers three years ago after the reaction to George Floyd's death.
"Big mistake. Big, big mistake," Hang also said. "It was such a big mistake when they made that decision that my wife decided to run for school board. I think it's important for the public to know, 'What are you doing to keep our kids safe?'"
Administrators at the school told CBS13, "Portland High School takes safety seriously and is committed to working on resolving conflicts to ensure the safe atmosphere that all students deserve."
The principal says those aggressively involved in the fight were suspended.
Tyler is a passionate journalist with a keen eye for detail and a deep love for uncovering the truth. With years of experience covering a wide range of topics, Tyler has a proven track record of delivering insightful and thought-provoking articles to readers everywhere. Whether it's breaking news, in-depth investigations, or behind-the-scenes looks at the world of politics and entertainment, Tyler has a unique ability to bring a story to life and make it relevant to audiences everywhere. When he's not writing, you can find Tyler exploring new cultures, trying new foods, and soaking up the beauty of the world around him.