In a lawsuit filed today, two instructors at Rincon Middle School in Escondido contested the district's rules on what details can be disclosed to parents of transgender and gender-nonconforming pupils.
The Escondido Union School District's regulations that forbid instructors from discussing pupils' gender identification with their parents are alleged to be unlawful in the case filed in San Diego federal court.
According to the complaint, teachers must use "any pronouns or a gender-specific name requested by the student during school, while reverting to biological pronouns and legal names when speaking with parents in order to actively hide information about their child's gender identity from them."
Elizabeth Mirabelli and Lori Ann West's lawsuit lists a number of Escondido Union School District and California State Board of Education officials as defendants.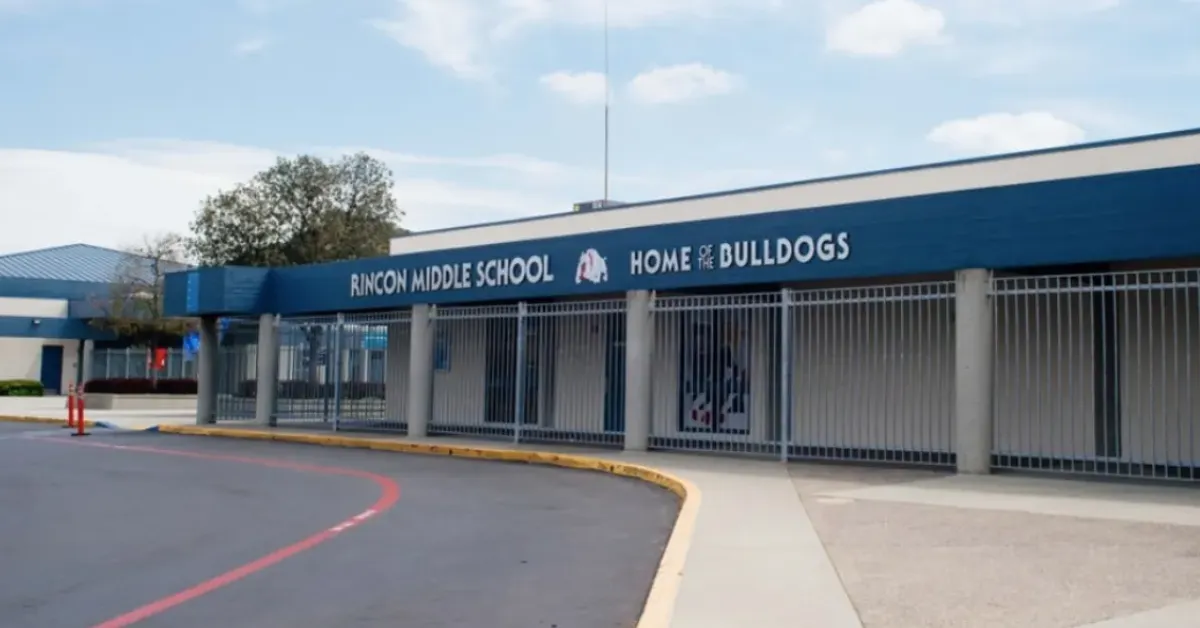 The case, which asks for a court decision declaring that the district's regulations violate the First Amendment, was met with a refusal to comment from the superintendent's office of the Escondido Union School District.
The School Success and Opportunity Act, also known as Assembly Bill 1266, the School Success and Opportunity Act, was passed into law in 2013.
According to the complaint, district representatives allegedly informed the teachers that the policies' tenets might be required by state and federal law. They cited a page on the California Department of Education website referencing the act.
The website states, "The right of transgender students to keep their transgender status private is grounded in California's antidiscrimination laws as well as federal and state laws. Disclosing that a student is transgender without the student's permission may violate California's antidiscrimination law by increasing the student's vulnerability to harassment and may violate the student's right to privacy."
Additionally, the lawyers for the teachers are asking for a declaration that the DOE's website's conclusions are unconstitutional and that the district is not required to uphold or apply its "Parental Exclusion Policies."
A partner at Limandri & Jonna LLP named Paul M. Jonna told NBC7 that her team was unavailable for comment or in-person interviews.
She did make the following declaration:
"Our clients were granted an accommodation on EUSD's Pronoun Policy – allowing them to use last names only. The only policy we are challenging is EUSD's Parental Exclusion Policy – which requires our clients to lie to parents, and participate in a student's social transition without the parent's knowledge or consent.
Public schools should never hide information from parents about a child's mental health or personal circumstances.
Almost 90% of children with gender dysphoria have comorbid psychiatric diagnoses – and many have a history of self harm, suicidal ideation, or symptoms of distress.  Parents need to be involved.  Leaving them in the dark is not the answer – and psychologists on both sides of the spectrum agree on that.
Take a look at more school news content we are posting:
Schools are partners with parents in the child rearing process – not substitutes. The right to raise your own children is an essential, basic right – and we have historically recognized as a society that parents want what is best for their kids. But somehow now, it's the school that wants what is best, and parents are being left in the dark.
EUSD is intentionally interfering with this fundamental right of parents – and simultaneously violating our clients' First Amendment rights. We are confident that EUSD's Parental Exclusion Policy will be struck down as unconstitutional."
A new law introduced earlier this year intended to require California school systems to tell parents if a staff member discovered that a pupil was identifying as a gender that differed from what was shown on their birth certificate or other official documents.
LGBTQ activists blasted AB 1314, claiming it might put LGBTQ+ adolescents in peril.
Al Muratsuchi, the chair of the Assembly Education Committee, stated earlier this month that the bill would not have a hearing, "This bill would require educators to 'out' a student to their parents, even when the student does not feel comfortable coming out, potentially forcing them into an unwelcoming or abusive home."
The California Board of Education and the Escondido Union School District have been contacted by NBC 7 but have not responded.
Tyler is a passionate journalist with a keen eye for detail and a deep love for uncovering the truth. With years of experience covering a wide range of topics, Tyler has a proven track record of delivering insightful and thought-provoking articles to readers everywhere. Whether it's breaking news, in-depth investigations, or behind-the-scenes looks at the world of politics and entertainment, Tyler has a unique ability to bring a story to life and make it relevant to audiences everywhere. When he's not writing, you can find Tyler exploring new cultures, trying new foods, and soaking up the beauty of the world around him.