Following the threat of a shooting, Manchester High School and Bentley Academy in Manchester are closed on Friday. Additionally, there will be no school activities on the Manchester High School campus after school today, according to school officials.
When classes resume on Monday, all student baggage will be examined, according to school authorities, and there will be more police presence.
The high school administrator received an email early this morning that threatened a shooting at Manchester High School and specified today as the day the attack would occur, according to Superintendent Matt Geary.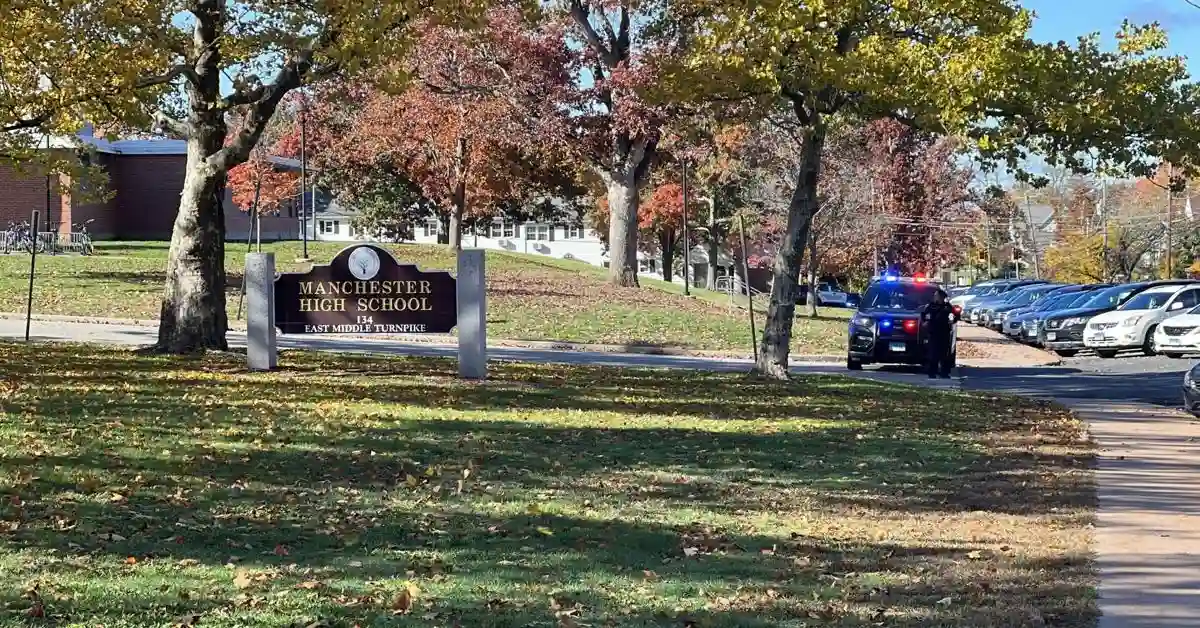 Based on the threat's nature and the moment it was discovered, school administrators chose to close the school after consulting with the Manchester Police Department.
"My top priority this morning was preventing students and staff from coming to the building and clearing staff already in the building out of MHS and Bentley," Geary said in a statement.
Two Connecticut schools were closed Friday after a threat of a shooting.

School officials are making a decision on after-school activities and said all student bags will be checked when school reopens Monday and there will be an extra police presence. https://t.co/at86zPtA4m

— NECN (@NECN) May 12, 2023
He claimed that right after, authorities launched an inquiry into the threat's origin, which is still ongoing.
Few school activities were scheduled for Friday after school at the campus, according to school officials, and a softball game that was scheduled will go place somewhere else.
You can also enjoy other school news posts we have linked for you:
He declared that Bentley Academy and Manchester High School would reopen on Monday.
All student baggage will be checked upon entry as a precaution, and there will be more police present within the school, according to Geary.
"I understand that this remains a scary time for students, parents, and staff members who come to or send loved ones to schools every day. We continue to prioritize student and staff safety while also trying to plan for the reality that threats of this nature can come in at any time and, in addition to causing fear and anxiety,  are highly disruptive to the education of our students," Geary said.
Tyler is a passionate journalist with a keen eye for detail and a deep love for uncovering the truth. With years of experience covering a wide range of topics, Tyler has a proven track record of delivering insightful and thought-provoking articles to readers everywhere. Whether it's breaking news, in-depth investigations, or behind-the-scenes looks at the world of politics and entertainment, Tyler has a unique ability to bring a story to life and make it relevant to audiences everywhere. When he's not writing, you can find Tyler exploring new cultures, trying new foods, and soaking up the beauty of the world around him.