ALBUQUERQUE, New Mexico – After being shot by a group of persons he saw trespassing on school property on Friday morning, a Kennedy Middle School employee who is thought to be a school janitor is in the hospital.
On Lomas and Tomasita Street, some residents who live close to the middle school said they are on high alert. Michael K., who lives across the street from the middle school, said, "It is very very scary to think that now you are even afraid to go walk your dog, because people do a lot of walking around here."
A Kennedy Middle School employee saw a group of around four people trespassing on school property Friday morning, just before 6 a.m., according to a representative for Albuquerque Public Schools.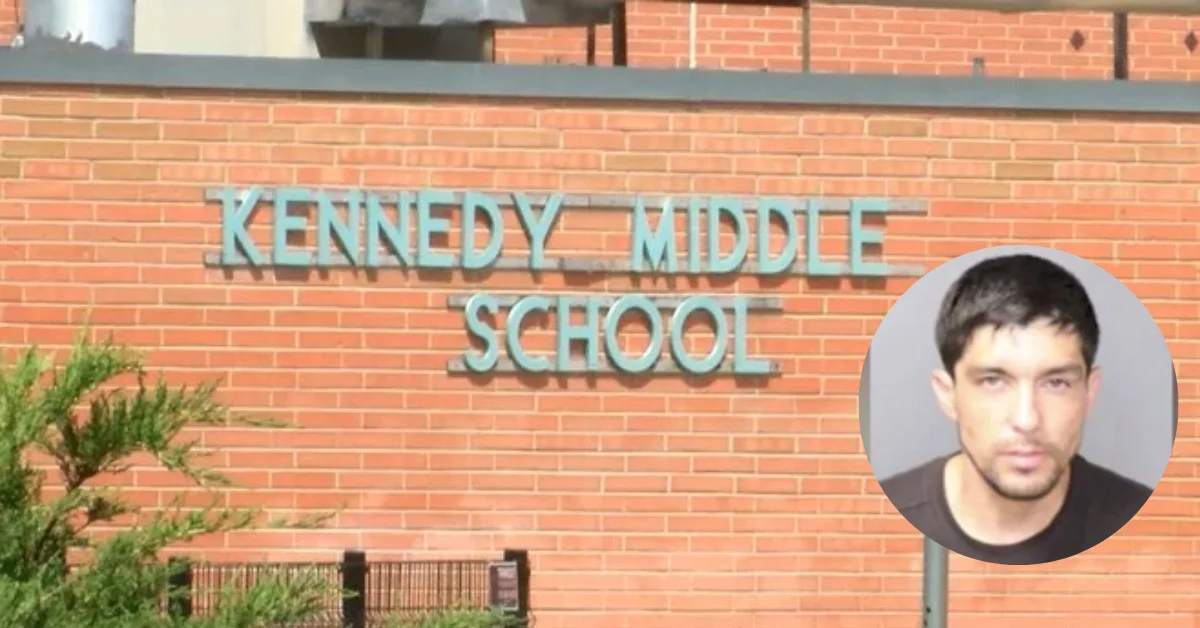 "Probably they are just curious in seeing something and I guess when they got confronted they didn't like it," Michael K. added.
The district stated that the trespasser knocked the hand before sh00ting the school custodian when confronted, while APS confirmed that the incident occurred outside the building's main door.
KRQE News 13 shared the news of the same incident on its Twitter account:
Suspects on the run after shooting Albuquerque school custodian https://t.co/Ltctl4Z6ce

— KRQE News 13 (@krqe) June 24, 2023
"That's pretty frightening, I have never seen yellow tape anywhere in this neighborhood, especially across the streets at the school," added Michael K.
While some neighbourhood residents were stunned to see the police presence in front of their homes hours after the sh00ting, others claim they are not surprised such a violent act occurred. APS investigators were still on the scene hours after the sh00ting.
Read more articles related to the news we are covering on this site:
"They should be around more often, I don't see them here that often even though the police station is rather close to Lomas, but they should have more patrols around here. Especially after an incident like this, especially after school when no one is around to be there."
Along with the absence of patrols, residents claim that during the summer, the areas around the school are entirely dark, which signals mischief.
"They should have more lights to keep the lights lit at this school, they go off at night and its pitch black. They should have put up gates or something like they do at this other school so people can't drive in there," stated Michael K.
APS reported that 35 pupils arrived at Tomasita Elementary next door a few hours after the shooting to board a bus for a summer camp. APS assured that no pupils were ever at risk.
APS declined to reveal the man's identity or condition due to privacy considerations. Although they are looking into the sh00ting, APS police have not yet located any suspects.
Tyler is a passionate journalist with a keen eye for detail and a deep love for uncovering the truth. With years of experience covering a wide range of topics, Tyler has a proven track record of delivering insightful and thought-provoking articles to readers everywhere. Whether it's breaking news, in-depth investigations, or behind-the-scenes looks at the world of politics and entertainment, Tyler has a unique ability to bring a story to life and make it relevant to audiences everywhere. When he's not writing, you can find Tyler exploring new cultures, trying new foods, and soaking up the beauty of the world around him.