In a gun attack on a car on Route 60 near Hebron in the southern occupied West Bank, an Israeli woman was killed, and a man was critically injured.
Israeli first responders and soldiers performed CPR on the scene but could not recover a 40-year-old lady who has yet to be recognized. The woman's daughter, a small child, was unharmed at the scene.
Another Israeli, a 39-year-old male driving the woman and her daughter, has been taken to the trauma ward of Soroka Hospital in Bir Sheva in critical condition. Israeli Prime Minister Benjamin Netanyahu is being briefed on the attack and the manhunt for the culprit.
As it hunted for the culprit, the Israeli army built barricades in the region and shut down Hebron completely. The attackers fired 25 rounds, 22 of which struck the settlers' car. Over 30 Israelis have been killed this year.
The principal north-south artery through the occupied West Bank is Route 60. Many far-right religious settlers live in illegal settlements in Hebron, a violent hotspot.
This comes after another shooting attack in the West Bank last week, which killed two Israelis. That incident occurred in Huwara, south of Nablus, and was allegedly carried out by a Palestinian attacker.
"We're getting reports of a pretty major military operation to try to find the shooter or shooters in the Huwara incident," Fawcett said from West Jerusalem.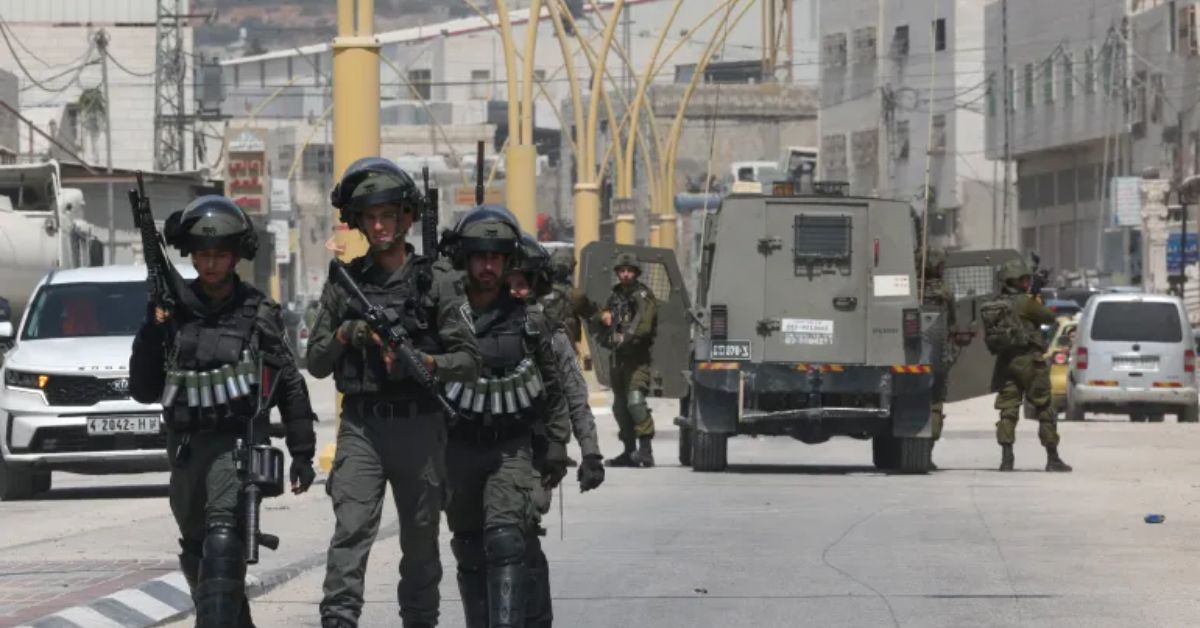 This year has seen the most bloodshed in the occupied West Bank in nearly two decades, with the Israeli army conducting multiple high-profile incursions into Palestinian refugee camps.
"Over 180 Palestinians have been killed in Israeli raids this year," Fawcett stated, referring to the current year. "There has also been an increase in settler attacks on Palestinian communities, as well as an increase in Palestinian attacks against Israelis."
A Tweet posted by the official account of BBC News. You can also find out more information by reading below tweet:-
Two Israeli women killed in West Bank shooting attack https://t.co/ZQ5Bckk89u

— BBC News (World) (@BBCWorld) April 7, 2023
In a press release, the Palestinian Islamic Jihad group declared that the shooting is "a natural and legitimate response to the crimes of the occupation and its settlers' aggression against our people."
The operation in Hebron "comes within its natural context in confronting the religious war against our sanctuaries." Despite the occupation's posture of security alert, the [Palestinian] resistance can attack anywhere and at any moment."
Meanwhile, one Israeli soldier was injured in a separate incident when an explosive device burst near an Israeli military vehicle near Lake Tiberias in the southern occupied Syrian Golan Heights region.
In another development, the Israeli army reported that Iron Dome intercepted two missiles fired from Gaza.
This comes a day after the Israeli military said it shot down a Gaza drone over the Alumim settlements.
Stay in the loop with all the recent news; join us on our website,
blhsnews.com
for the latest updates.
Tyler is a passionate journalist with a keen eye for detail and a deep love for uncovering the truth. With years of experience covering a wide range of topics, Tyler has a proven track record of delivering insightful and thought-provoking articles to readers everywhere. Whether it's breaking news, in-depth investigations, or behind-the-scenes looks at the world of politics and entertainment, Tyler has a unique ability to bring a story to life and make it relevant to audiences everywhere. When he's not writing, you can find Tyler exploring new cultures, trying new foods, and soaking up the beauty of the world around him.