Police announced Wednesday afternoon that they were searching Eastpointe High School for a firearm. This prompted media speculations that a sh00ter might be nearby as worried parents and students awaited further information.
Eastpointe police confirmed that no sh00ter was present at the time, no rounds were fired, and no one was hurt.
Along with blocking Couzens Avenue, police had also sealed off a popular section of Gratiot that ran past the school.
While waiting inside their cars, parents like Angela Hughes got updates.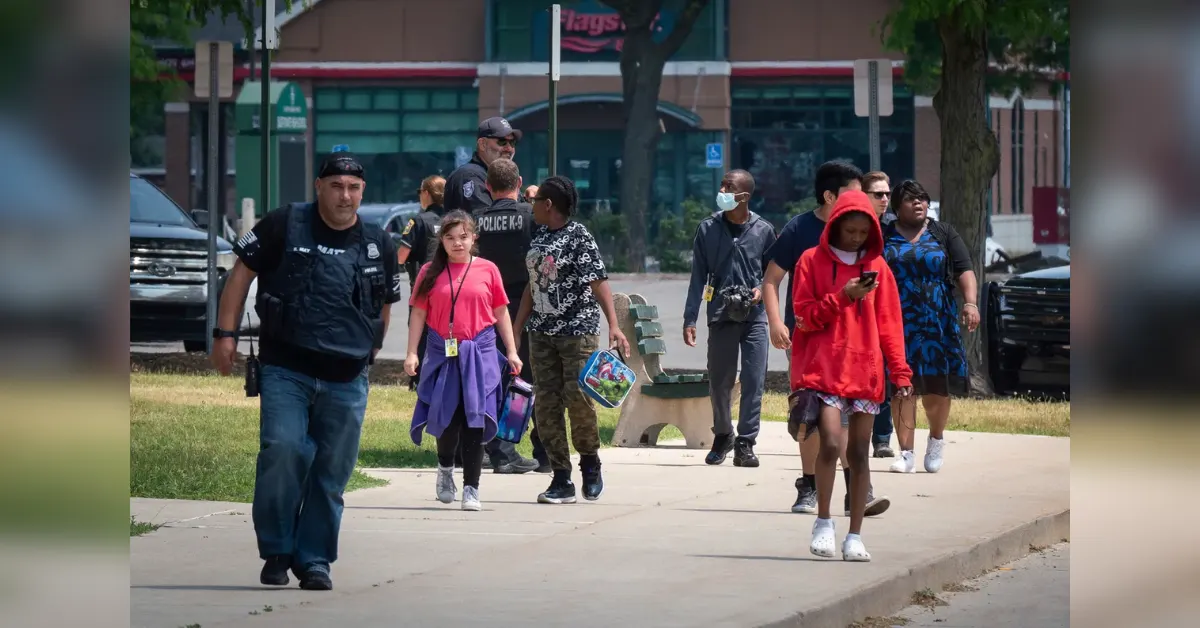 Hughes, an Eastpointe resident of 13 years, claimed that her daughter Taleah Butler, 17, was sending her text messages. Hughes continued by stating that her junior daughter had informed her that she could hear police officers inside the school.
"I'm nervous, but I'm walking with my faith," Hughes stated. "I know I'm going to have to calm her down."
Hughes claimed Butler's class was scheduled for a movie day as Eastpointe prepared to wrap up the academic year. Facebook parents also lamented that the school year is about to end in postings and comments.
Check out the tweet WWJ 950 has shared about the same incident:
THE LATEST: Officers have found a loaded gun at Eastpointe High School after a threat made on social media spurred on a massive local and regional police response — now they're trying to find out who brought it inside: https://t.co/juE0PWb986

— WWJ 950 (@WWJ950) June 7, 2023
Ty-jaya Knott, her 15-year-old granddaughter, called Kathleen Dancy, who had just done grocery shopping, seemed anxious. Ty-jaya was about to leave the school when Dancy stood outside and watched.
Dancy called Ty-jaya and said, "I'll be out here," while a group of parents and carers waited. She advised the adolescent to concentrate on her summer plans, graduation, and picking up her younger brother from school after the call.
Check out the posts below to read more about other recent school news we recently covered:
"This stuff is more nerve-wrecking than you can imagine," she says.
Four yellow school buses arrived at Couzens at 2:15 p.m., and some pupils slowly started to file on.
"That's a good sign," Dancy stated.
A pupil's parent at the school allegedly claimed on social media that a clip was found. However, it was not apparent if there were any rounds or a g*n.
In a report from WWJ-AM (760), William Dwyer, the commissioner of the Warren Police Department, stated that his officers supported Eastpointe police "after a suspect with a gun was reported inside the school," and armed policemen had surrounded the structure.
Police stated that the deputy chief should provide additional information soon.
Patricia Gault is a seasoned journalist with years of experience in the industry. She has a passion for uncovering the truth and bringing important stories to light. Patricia has a sharp eye for detail and a talent for making complex issues accessible to a broad audience. Throughout her career, she has demonstrated a commitment to accuracy and impartiality, earning a reputation as a reliable and trusted source of news.