DALLAS — A 17-year-old was shot and killed in Old East Dallas on Wednesday, according to Dallas police.
According to the Dallas Police Department (DPD), officers were called to the 600 block of North Prairie Avenue at 9:10 p.m. on Wednesday about a person found unconscious on the street. According to the police, a driver passing the scene reported the victim.
Isaias Esquivel, 17, was the victim, according to DPD, and he had been shot. He died at the scene, according to authorities.
Esquivel's body was found just one block from his home, just steps from the neighborhood Boys and Girls Club. His family told WFAA that Esquivel was returning from a soccer match on foot.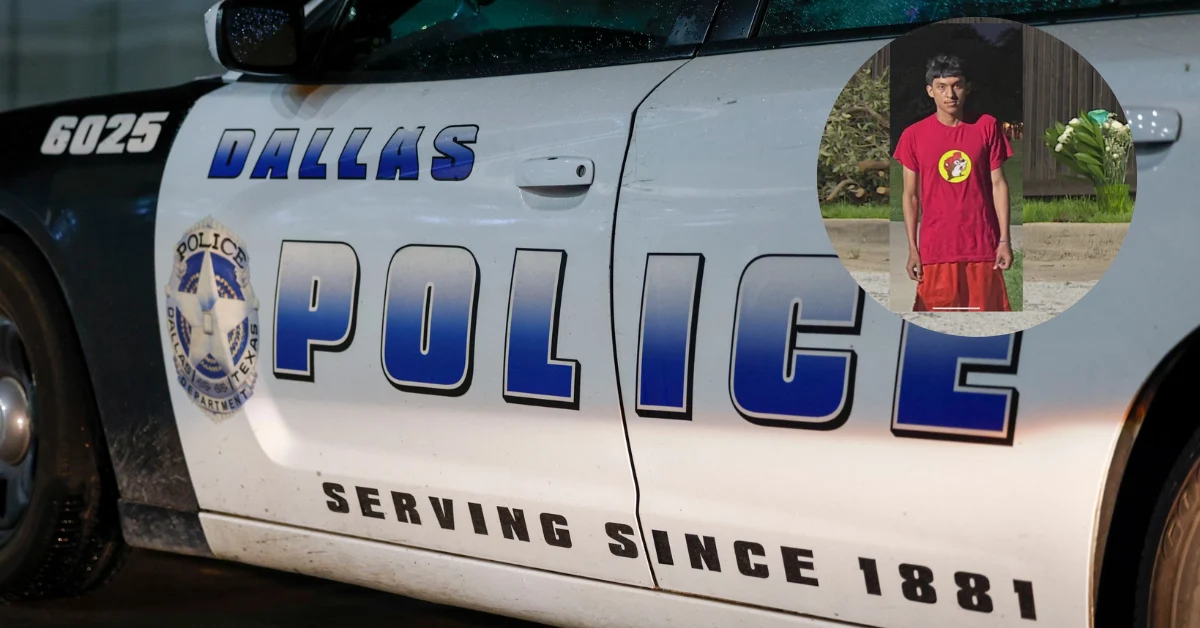 "He was a respectable and kind boy," Inocencia Marroquin, a family friend, said.
Esquivel is among the latest North Texas youth to fall prey to gun violence this year. Two students were shot at Lamar High School in Arlington already this week. JaShawn Poirier, 16, died in the incident, and the shooter, 15, is now charged with capital murder.
The 16-year-old Dadrien Harrison's body was cremated by his family last week. According to police, a 14-year-old shot the Lake Highlands High School student de@d at a complex close to the school.
Another student was shot outside Dallas' Thomas Jefferson High School on Tuesday, March 21.
"There was a parent there that had a tourniquet on already. He had taken his belt off and put a tourniquet on," said band director Bob Romano.
The Thomas Jefferson High School band director, an assistant athletic trainer, and an athletic trainer were among the staff members who rushed to the injured student's aid as the shooting put the school under lockdown. The band director still gets choked up thinking about what he witnessed.
"It's coming from the kids. It's coming from me wanting these kids to catch a break,"  Romano spoke while trying to hold back tears.
Read more latest articles of the school news we've published:
There have been several shootings involving several witnesses. These are violent crimes that leave communities vulnerable and families in mourning.
"For the kids, I would tell them to think. To think! Make sure you're empathetic in every choice you make. Ensure you're thinking of others and ensuring it's relatable to you. Hey, is it worth it? Is it worth me? And is it worth them," Brandi Elder, assistant athletic director, said?
Esquivel was shot to de@th, and DPD urges anybody with information to contact Homicide Detective Jacob White at 214-671-3690 or by email at jacob.white@dallascityhall.com. Use case number 048644-2023 as a guide.
For information that leads to an arrest and an indictment for this felony offense and other felonies, Crime Stoppers will pay up to $5,000. 24 hours a day, 7 days a week, dial 214-373-TIPS (8477) to contact Crime Stoppers.
Patricia Gault is a seasoned journalist with years of experience in the industry. She has a passion for uncovering the truth and bringing important stories to light. Patricia has a sharp eye for detail and a talent for making complex issues accessible to a broad audience. Throughout her career, she has demonstrated a commitment to accuracy and impartiality, earning a reputation as a reliable and trusted source of news.