The university reported Thursday that two North Carolina State University students died ostensibly by suicide within a 24-hour period, bringing the total number of student suicides there this academic year to seven.
According to university spokeswoman Lauren Barker, one fatality was discovered Wednesday night as campus police were looking for a student who had texted someone about his intention to commit suicide. In the woods next to Lake Raleigh, the student's body was discovered.
A second fatality was announced Thursday afternoon as students were still processing the news of his passing. Regarding the second student, Barker only provided a few specifics in an email, saying, "Since we spoke, another student was found dead by apparent suicide on campus today."
Since August, 14 North Carolina State students have passed away from a variety of causes, according to Barker.
University Chancellor Randy Woodson termed the events "heartbreaking" in a statement to students delivered in the afternoon on Thursday.
"Please take extra care of yourselves, keep an eye out for each other and be on the lookout for those around you who might need help. Don't be afraid to intervene if you think a friend is struggling, and please don't feel ashamed if you're struggling," he wrote, pointing students in the direction of helpful options, such as a free teletherapy service and the university counseling facility.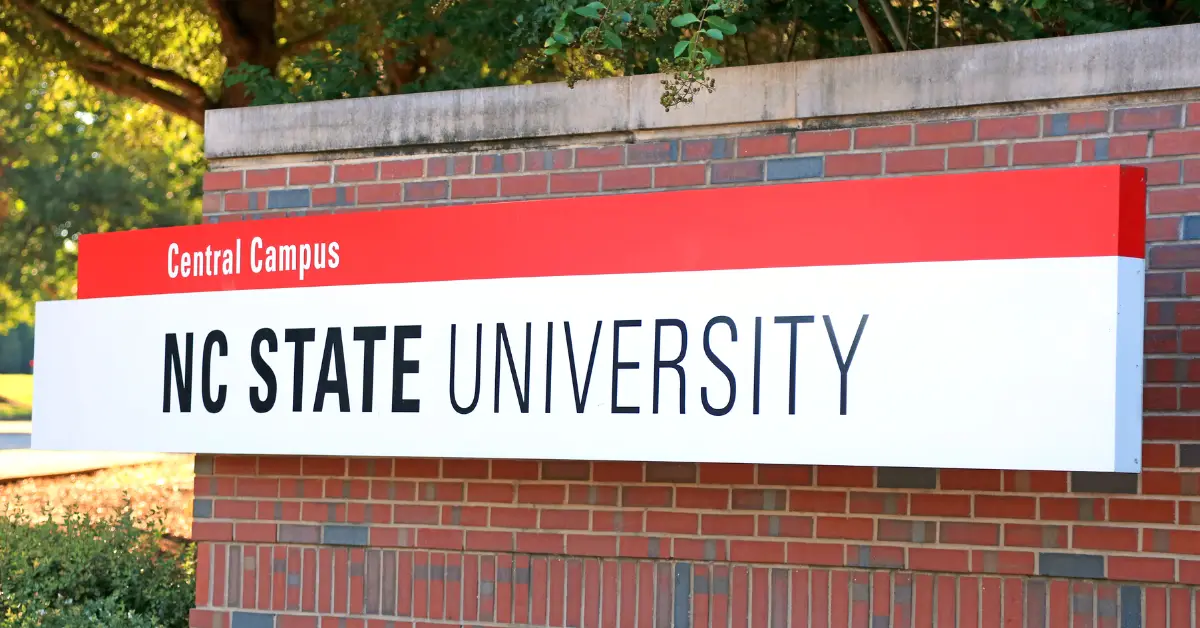 "No matter what you're going through, know that you are not alone; your NC State family cares about you, and we are here to support you," he added.
Students studying for final exams on campus are feeling uneasy as a result of the losses, according to senior Lilly Wallace.
"It's pretty overwhelming, to be honest. It feels like this is almost constant at this point," Wallace, 20, said Thursday, referring to the first death. "It feels very helpless."
Wallace reacted after finding out about the second passing: "It's hard to put into words just how devastating this is."
Wallace started a petition in October, urging the institution to regularly give mental health wellness days throughout the academic year so that students may take a break from the demands of their coursework.
"The school says we have all these mental health resources for students to use, but if you don't have actual time off to breathe and check in with yourself and say, 'I might need help, I'm struggling a lot more than I realized I was,' you might not ever use those resources," Wallace said.
More than 4,800 people have signed the petition, which also asked the university to forbid teachers from assigning homework during breaks.
"Some professors will still assign assignments over those breaks, or we'll have quizzes or tests after, so it's not really a break at that point," she said.
According to a task force on student mental health that met in the autumn to prevent suicides, the institution just started organizing student wellness days.
Wallace, though, claimed that students still believe more needs to be done.
Even before the fatalities in the past 24 hours, North Carolina State, which has more than 36,000 undergraduate and graduate students, had an exceptionally high number of suicides this year. The task force estimates that three students normally die by suicide each year.
Here are more recent school news articles as per following:
The vice chancellor and dean of academic and student affairs, Doneka Scott, declared in March, a few weeks after the fifth student suicide of the academic year, that North Carolina State was putting the task force's recommendations into practice.
This included cooperating with The Jed Foundation, a nonprofit organization that collaborates with schools to improve their mental health support programs.
Additionally, Scott noted that the institution recently added additional mental health posts and significantly increased staffing at its counseling center.
Issues with mental health are becoming more prevalent nationwide. According to a recent national poll, college students are at an all-time high for despair, anxiety, and suicidality.
The pandemic, as well as social and political conflicts in the United States, according to Scott, have exacerbated the suffering of college students.
"This has been a difficult, difficult time," Scott said in March. "As institutions of higher education, we have to continue to examine and invest in ways that effectively support our students in their growing mental health needs."
Call the Suicide and Crisis Lifeline at 988 if you or someone you know is in distress. For more information, visit SpeakingOfSuicide.com/resources or call the organization, formerly known as the National Suicide Prevention Lifeline, at 800-273-8255. You can also text HOME to 741741.
Patricia Gault is a seasoned journalist with years of experience in the industry. She has a passion for uncovering the truth and bringing important stories to light. Patricia has a sharp eye for detail and a talent for making complex issues accessible to a broad audience. Throughout her career, she has demonstrated a commitment to accuracy and impartiality, earning a reputation as a reliable and trusted source of news.