On Saturday, two Israelis were killed in a suspected Palestinian gun attack on a car wash in a dangerous area of the occupied West Bank, the latest outbreak of violence in the region.
The Israeli military said it was looking for suspects and erecting roadblocks in Hawara, a volatile area in the northern West Bank that has seen many shooting attacks and a rampage by Jewish West Bank settlers who set fire to Palestinian property. Following an Israeli military operation into the West Bank on Wednesday, a 19-year-old Palestinian died of his wounds.
The fatalities are part of a never-ending cycle of violence that has spurred the bloodiest fighting in the West Bank in nearly two decades between Israel and Palestinians. According to The Associated Press, about 180 Palestinians have been killed since the beginning of this year, with 29 victims killed by Palestinian attacks on Israelis.
A Tweet posted by the official account of U.S. State Dept – Near Eastern Affairs. You can also find out more information by reading below tweet:-
We unequivocally condemn today's terrorist attack in the West Bank that killed two Israelis. The United States expresses its condolences to their families and calls for immediate steps to end the violence and incitement to violence.

— U.S. State Dept – Near Eastern Affairs (@StateDept_NEA) August 19, 2023
When Israeli paramedics arrived at the Hawara car wash, they discovered two Israeli men, ages 60 and 29, unconscious with gunshot wounds.
Online videos showed Israeli troops crossing across a massive pool of blood at the car wash to assist in transferring two bodies on stretchers to waiting ambulances.
The IDF stated that soldiers follow the suspects and set up regional blockades. The IDF has also restricted access to and from Hawara.
Several Israelis have been slain in Hawara during the current round of warfare, and the killing of two brothers from a nearby settlement sparked a settlers' rampage through the town in February. In some of the worst settler violence decades, they set fire to dozens of automobiles and residences.
Since then, similar settler mob violence has occurred throughout the West Bank. According to Israeli rights groups, settler violence has intensified, and extremist settlers have grown more confident since their cause has sympathizers in high-level government posts.
Israel's far-right cabinet members have promised a strong response to the violence in the area. Following a recent outburst in Hawara, Smotrich demanded that Israel "wipe out" the Palestinian village. His remarks were slammed by US State Department spokesman Ned Price, who called them "irresponsible, disgusting, and repugnant."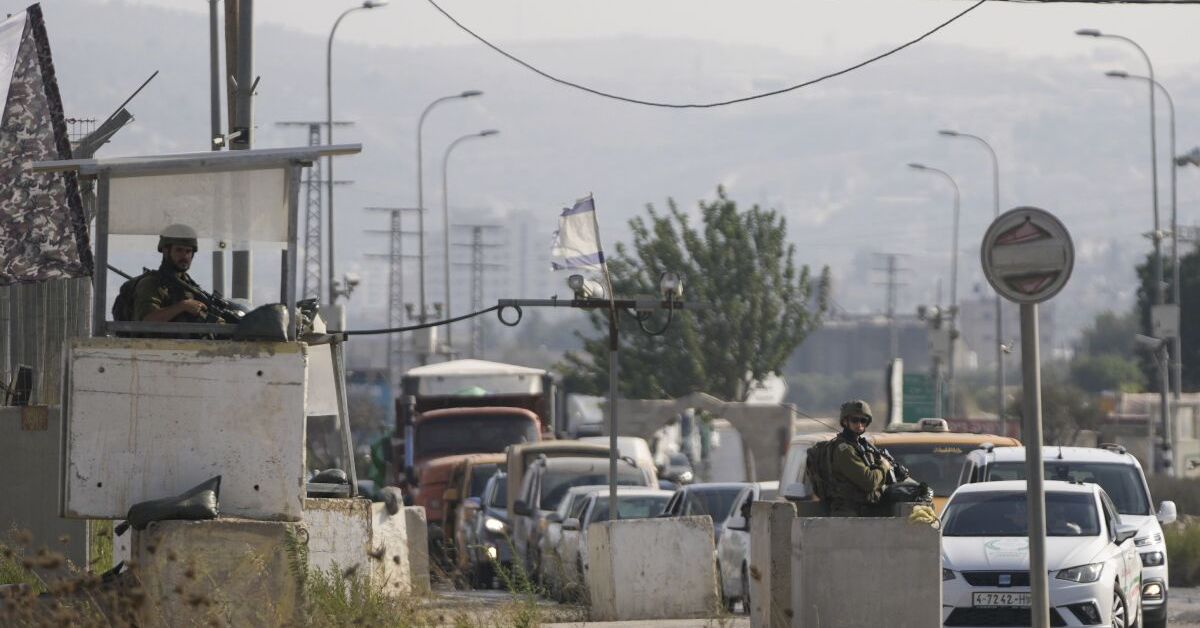 Prime Minister Benjamin Netanyahu's cabinet comprises ultranationalists who have sought a tougher stance against the rising tide of Palestinian violence. The incident on Saturday is expected to amplify those requests.
Palestinian terrorist groups applauded the shooting attack, with Hamas, Islamic Jihad, and the Democratic Front for the Liberation of Palestine all issuing statements praising the attackers online.
Abdel Latif Al-Qanou, a spokesman for Hamas, described the incident as a "heroic shooting operation." However, neither gang claimed responsibility for the incident.
The official Palestinian news agency, Mohammad Abu Asab, 19, died on Saturday after being shot in the head on Wednesday during an Israeli army raid into the Balata refugee camp near the northern West Bank city of Nablus. It cited medical personnel.
If you're interested in reading about the recent news, you can check out the below links:-
According to an Israeli military statement issued Wednesday, a commando squad raided Balata in search of an underground weapons plant when a battle began.
According to Wafa, Abu Asab was shot in the head during the fighting and was transferred to the Rafidia hospital in Nablus, where he died from his wounds. Palestinian health officials did not confirm the death right away.
It was unclear whether Abu Asab was linked with a militant group, and no group quickly claimed him as a member.
Since last spring, Israel has conducted near-daily operations in response to a wave of lethal Palestinian attacks.
The majority of Palestinians murdered were militants. However, stone-throwing adolescents opposing the invasions and individuals who were not involved in the clashes have been murdered.
The raids are intended to dismantle extremist networks and prevent future assaults. The Palestinians regard the violence as a logical reaction to the occupation's 56-year history, which includes growing settlement development by Israel's government and increased brutality by Jewish settlers.
During the 1967 Mideast War, Israel gained the West Bank, east Jerusalem, and the Gaza Strip. In the West Bank and east Jerusalem, 700,000 Israelis live, whereas Israel left Gaza in 2005. Palestinians want such lands for their hoped-for independent state.
Till Then, keep yourself updated with all the latest news from our website, blhsnews.com.
Tyler is a passionate journalist with a keen eye for detail and a deep love for uncovering the truth. With years of experience covering a wide range of topics, Tyler has a proven track record of delivering insightful and thought-provoking articles to readers everywhere. Whether it's breaking news, in-depth investigations, or behind-the-scenes looks at the world of politics and entertainment, Tyler has a unique ability to bring a story to life and make it relevant to audiences everywhere. When he's not writing, you can find Tyler exploring new cultures, trying new foods, and soaking up the beauty of the world around him.