LITTLE ROCK, Ark. – March 24, 1998, began as a routine day in Arkansas, but that was before the news from outside Jonesboro arrived.
It was a typically warm and sunny early spring Tuesday. Mike Huckabee, the governor, recently declared his intention to run for office.
The information arrived from Westside, a district of schools west of Jonesboro. It had been shot at students.
At 12:35 pm, a fire alarm went off at the Westside Middle School, which is close to Bono. Both students and teachers gave suitable responses. The outer doors were locked behind them as they left in orderly rows as a security measure to keep outsiders out.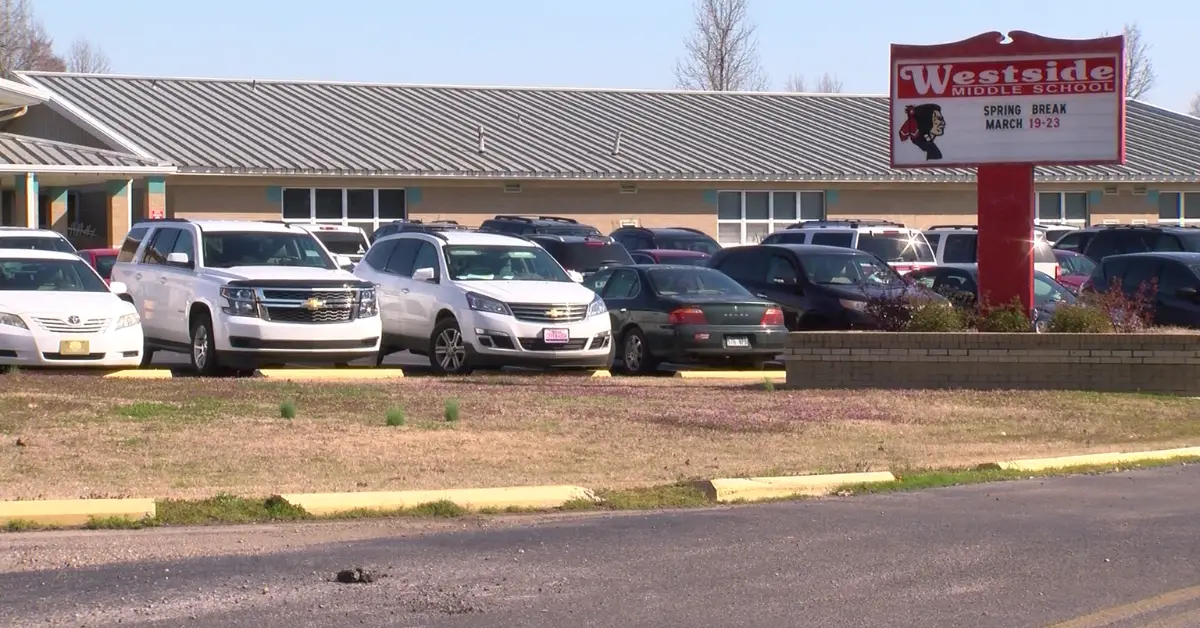 There was uncertainty when students and teachers reported hearing popping noises, with some assuming it was fireworks or nearby construction.
But the truth was considerably worse. Gunshots could be heard coming from a neighboring wooded area.
Students could return inside and seek safety in the school's gymnasium after a teacher inside the building unlocked a closed door. While they took cover, the students claimed they heard gunfire hitting the building's exterior walls.
Ten minutes after the initial shots were heard, Jonesboro police detained two boys who were pupils at the school.
According to investigators, 11-year-old Andrew Golden and 13-year-old Mitchell Johnson placed a collection of weapons stolen from Golden's grandfather into the Johnson family vehicle that morning.
Golden activated the fire alarm, causing kids to exit the building while he hurried to join Johnson after they had spread the firearms out in the wooded area above the school.
Together with instructor Shannon Wright, four students—Natalie Brooks, Paige Ann Herring, Stephanie Johnson, and Brittany Varner—were also killed. One instructor, nine other students, and nine more were hurt.
It's A Big Shock
The tragedy on that spring day in 1998 shook the neighborhood for years.
Rick Elliott was the chief of police in Jonesboro in 2018 but was a sergeant on duty when the incident occurred two decades earlier. He was still plagued by the memories 20 years later.
"Looking out at kids everywhere that's been hurt is just a big shock. It weighs heavy on you, and it weighs heavy on me today," Elliot said in 2018.
Following the incident, Johnson and Golden received sentences to serve time in prison until they were 21 in 2005 and 2007, respectively. At the time, Arkansas's legislation did not have special protections for young killers, setting this the highest penalty for children.
After being found guilty in 2008, Johnson was eventually given a federal prison sentence of 12 years; four more years were added for drug and gun offenses. He reportedly entered a drug recovery program in 2015 after being released to the US Probation Office.
Drew Grant became Golden after a name change. He was refused a concealed carry certificate in Arkansas in 2008 and died in a vehicle accident in 2019.
Tragedy In Arkansas Repeated Around The U.S.
Unfortunately, Westside Middle School was not the first or the last school shooting to occur in the United States.
A school shooting in Springfield, Oregon, happened just two months after the incident in Westfield, leaving two people dead and 25 others hurt.
Later, in April 1999, two teenagers at Colorado's Columbine High School carried out a shooting and attempted bombing that resulted in the deaths of 12 students, a teacher, and subsequently both of them, in addition to injuring another 21 people.
Shootings have persisted in schools nationwide, including Robb Elementary in Texas, Marjory Stoneman Douglas High in Florida, and Sandy Hook Elementary in Connecticut. A 17-year-old kid shot two school officials in Colorado just two days ago.
In response to these and similar events, school life has evolved. Rapid-response techniques for active shooters are now taught to law enforcement and first responders.
Check more related articles on school news we posted:
Students lock doors during active shooter drills at schools and sometimes improvise firearms. There are frequently metal detectors on school grounds, and body-armored bookbags for kids are readily available.
25 Years After Westside
Westside School is still in session. The final day of Spring Break is today, the 25th anniversary of the shooting, and both students and teachers will return to the classroom on Monday.
Westside is still recovering. In terms of academic performance, the school is among the top 50% of middle schools in the state. The Westside Consolidated School District offers kindergarten through high school classes, with graduation scheduled for May 20.
The location of the shootings is memorialized at Westside, with four pillars surrounding a central post representing the students and instructors who perished that day.
Patricia Gault is a seasoned journalist with years of experience in the industry. She has a passion for uncovering the truth and bringing important stories to light. Patricia has a sharp eye for detail and a talent for making complex issues accessible to a broad audience. Throughout her career, she has demonstrated a commitment to accuracy and impartiality, earning a reputation as a reliable and trusted source of news.