The 84-year-old White man accused of shooting Ralph Yarl, a Black youngster who mistakenly knocked on his doorbell, pleaded not guilty Wednesday in a case that stirred national fury about gun violence and "stand your ground" legislation.
Andrew Lester's trial is set for Oct. 7, 2024, and he will face two felony charges: first-degree assault, which carries a maximum sentence of life in prison, and armed criminal action, which carries a maximum sentence of up to 15 years.
Yarl rang Lester's doorbell in Kansas City, Missouri, in April of this year, mistaking it for a friend's house. Yarl, who was 16 at the time, was dispatched to pick up his younger siblings, but he went to the wrong house, which was about a block away.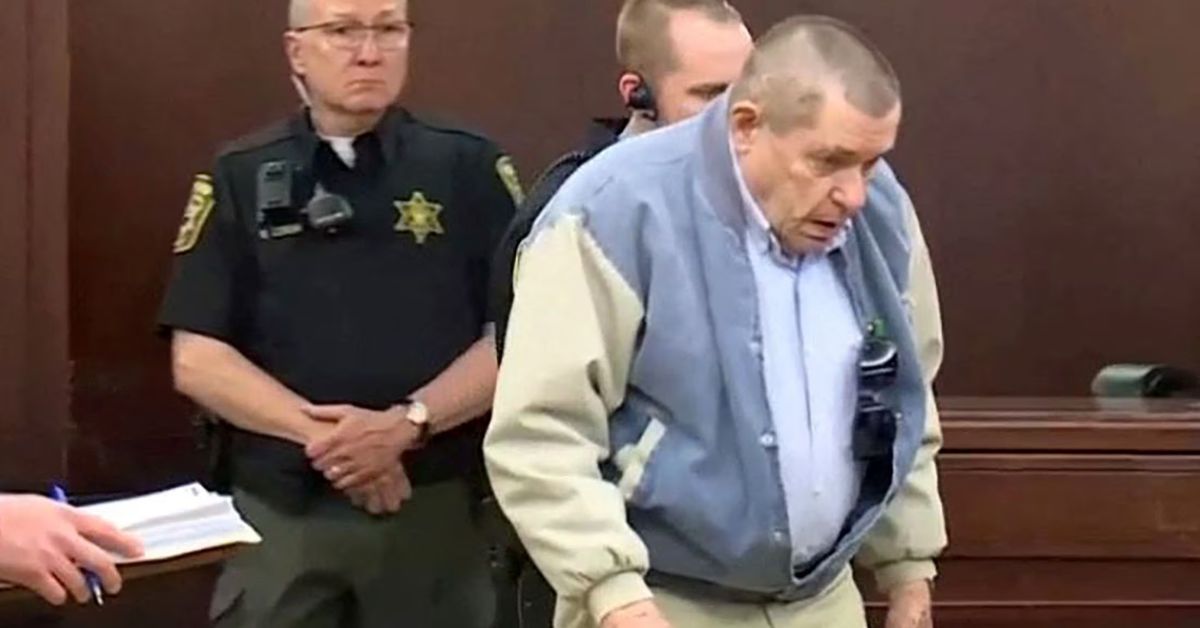 Lester allegedly shot the high schooler twice after opening the door, once in the skull and once in the arm. Witnesses said Yarl yelled and rushed to neighboring homes for help before falling at the end of a driveway.
According to a criminal complaint, Lester informed officers that he discharged his Smith & Wesson 32-caliber pistol because he suspected someone was attempting to break into his home. He said he was "scared to death" when Yarl appeared at the door.
Lester appeared in court for the first time on Wednesday since Clay County Judge Louis Angles, who is presiding over the case, concluded there was enough evidence against him to face trial. Lester's counsel stated at a preliminary hearing that the homeowner was acting in self-defense and was afraid when a stranger came to his door.
Missouri's "stand your ground" and "castle doctrine" laws say homeowners may use deadly force for self-defense. Experts have told The Washington Post that homeowners must be able to prove that an active threat was occurring.
ABC 7 Chicago tweeted that "Andrew Lester, the 84-year-old white man accused of shooting Ralph Yarl, a Black teenager, pleaded not guilty in his first court appearance."
"Mr. Lester pled not guilty to the charges because he is not guilty," Lester's attorney, Steven Salmon, said Wednesday, declining to elaborate on Lester's defense. "As was evident from the preliminary hearing, Mr. Lester's story has not changed at all. He accurately, completely, and voluntarily recounted the events to the police."
You can check the latest news below:
"While race was touted as the precipitating reason for this, not a shred of evidence has been produced that supports that contention," Salmon said.
Yarl said in an interview after the April shooting that although he doesn't harbor personal animosity toward the man who shot him, Lester still "should be convicted for the crimes that he made."
The incident garnered widespread notice. Celebrities have voiced their support for Yarl, and President Biden has invited Yarl and his family to the White House. Stay tuned to BLHS Newsfor more updates and news.
Patricia Gault is a seasoned journalist with years of experience in the industry. She has a passion for uncovering the truth and bringing important stories to light. Patricia has a sharp eye for detail and a talent for making complex issues accessible to a broad audience. Throughout her career, she has demonstrated a commitment to accuracy and impartiality, earning a reputation as a reliable and trusted source of news.