A midday school bus driver strike that caused families in Mat-Su Borough to rush to pick up their children on Tuesday continued on Wednesday, and parents took to social media to express their annoyance.
By Wednesday morning, the drivers' union had not received a new contract offer from the bus company, Durham School Services, according to Patrick FitzGerald, the political coordinator for the league, Teamsters Local 959. He claimed that ninety-eight percent of the almost 200 union employees who work for the company rejected the most recent offer on Monday.
At 9 a.m., FitzGerald said, union members, will maintain a picket line at Durham's motor pool. The district and Durham's parent organization, National Express of Illinois, did not immediately respond to requests for comment on Wednesday.
According to the Mat-Su district, schools will stay open throughout the strike, but parents are still responsible for getting their kids to and from most schools and extracurricular activities. The extensive section covers an area about the size of West Virginia and educates about 19,000 kids there.
More than 150 comments, many from parents and students, were left on the district's Facebook post on Tuesday evening, indicating that schools would remain open. Some were insane. Some people, like Rachel Hart, were frustrated.
Also, Look At
This day was challenging, Hart wrote. He missed his day because there wasn't enough time to devise a plan B and still make it to pick him up at two other schools while we waited outside for the bus to pick up my son.
Many people questioned the district's decision to use Durham as its bus contractor and not to announce remote learning days as it did following the severe snowstorms in December.
Having Durham as our bus service has been a complete nightmare, Kristin Renee McBride stated. Not even in Alaska, they say. They submitted a bid for a contract they had no right to offer and could not fulfill. Dismiss them!
"When the roads are not too bad, you pick remote learning…no buses, and you choose in person," wrote Denise Arndt. That choice is absurd and illogical in every way.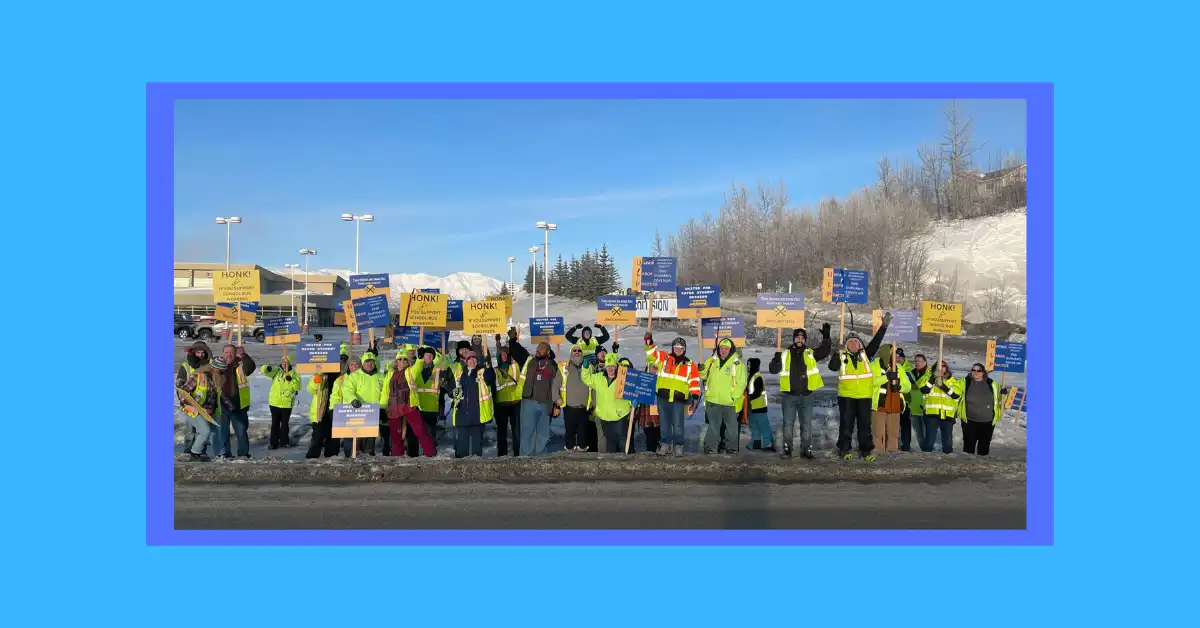 According to Jarred King, "this juvenile stunt provided a fantastic opportunity to expose and explain to my teenage children the futility of unions and union participation and that only ignorant unskilled clowns have to pay a union boss to advocate for them in the private labor market."
The Associated Press reported on some people's safety concerns with Durham buses. According to AP, drivers complained to the union about problems with insufficient heaters and spotlights, broken windscreen wipers, and having to use their phones as torches to locate their assigned buses in a dark parking area.
Commenter Katie Mann, who claims to go to school in the area, said her bus driver informed her that she had seen four Durham buses with broken brakes firsthand.
In his essay, Mann said, "As a high school student, I would prefer to be late home than to be on a bus with defective brakes or a bus that was neglected."
According to Destinyy Wideman, a Durham driver and union member, the strike took place after student drop-off on Tuesday so that kids wouldn't have to wait at bus stops.
Many of us are angry that people think we abandoned the children, but Wideman wrote that he would much rather leave students in school than in the streets.
The borough school board will meet on Wednesday at 6 p.m., according to several people. Union members will also be there, according to FitzGerald.
According to Mat-Su district officials, Glacier View, Su-Valley Jr./Sr. High School, Talkeetna Elementary, Trapper Creek Elementary, and Willow Elementary are the only schools not affected by the strike.