Even though two open letters asked Harvard Kennedy School Dean Douglas W. Elmendorf to step down this year, University President Lawrence S. Bacow said in an interview on Tuesday that he "absolutely" still has faith in Elmendorf's leadership.
Early in January, Elmendorf got a lot of criticism for not letting Kenneth Roth, the former head of Human Rights Watch, be a fellow at the Kennedy School's Carr Center for Human Rights. Roth said that this was because of Roth's past criticism of Israel.
Elmendorf changed his mind about not giving Roth the fellowship after faculty members criticized him and more than 1,000 people signed an open letter calling for him to quit.
Early in February, Elmendorf was asked to step down again after The Crimson reported that the dean is forcing online misinformation expert Joan M. Donovan out of her job at the Shorenstein Center on Media, Politics, and Public Policy and ending her research project, according to three HKS staff members with knowledge of the situation.
Bacow praised Elmendorf for publicly reversing his decision to block Roth's fellowship and being "willing to accept responsibility," which Bacow called "worthy of respect and support."
"I think Doug did something which is all too infrequent in society these days," Bacow said. "In the face of new information, he was willing to change his mind. He publicly announced that and then apologized for not making the right decision."
"Nobody bats 1000," he added. In an interview on Wednesday, Roth said that, other than a Jan. 17 "emergency meeting of the faculty" to talk about his case, he doesn't know any "new information" about his fellowship application that could have changed Elmendorf's mind.
Two days later, Elmendorf changed his mind about Roth's fellowship.
"My understanding is that not a single faculty member spoke in favor of Elmendorf's decision. Everybody thought it was a mistake," Roth said. "Those were not 'new facts.' Those were just a complete repudiation of what Elmendorf had done."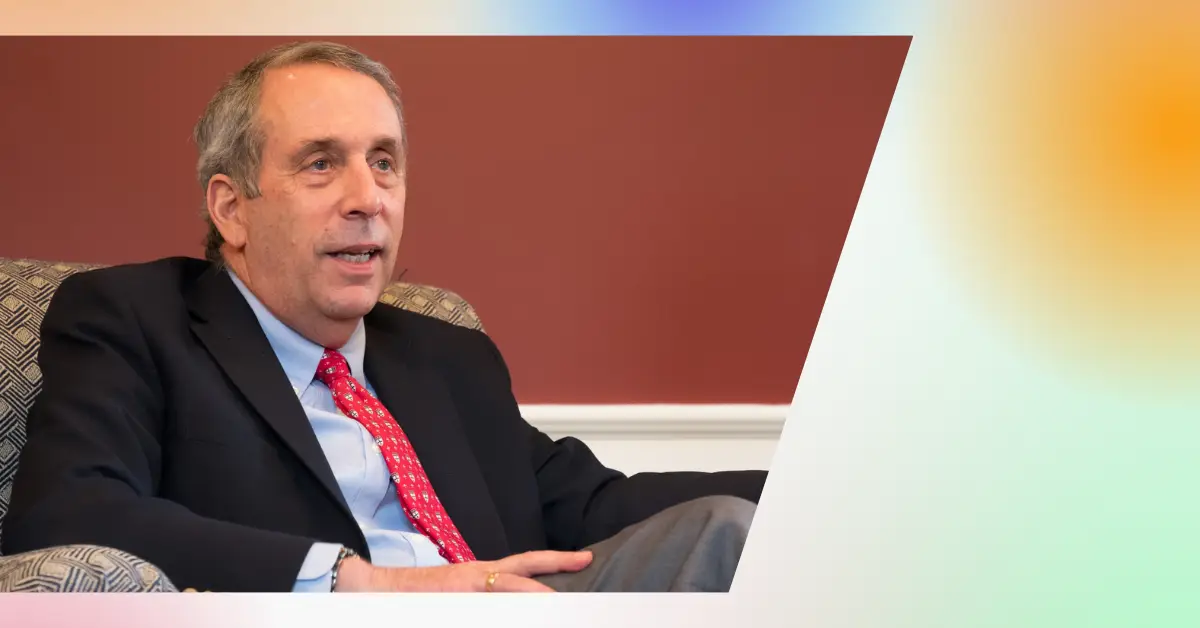 James F. Smith, a spokesman for HKS, wouldn't say anything about the faculty meeting on January 17, citing Elmendorf's statement from last month that he "made an error" with his decision.
Check out some of the most recent trending articles:
Elmendorf wrote last month, "I am sorry that the decision inadvertently cast doubt on the mission of the School and our commitment to open debate in ways I had not intended and did not believe to be true."
"The broader faculty input I have sought and received has persuaded me that my decision was not the best for the School," Roth said on Wednesday that he wants an investigation into why Elmendorf blocked his fellowship in the first place.
He said, "That's the best way to avoid this happening again." "Even if Elmendorf wants to hide behind this 'partial confidentiality' of the appointment process, that should not preclude an internal investigation."
During the interview, Bacow said that the University is not considering why Roth was first turned down for a fellowship at the Kennedy School.
Roth also repeated his request that the University publicly support the academic freedom of affiliates to talk about issues related to Israel and Palestine. Roth made the same request when he spoke at an Institute of Politics JFK Jr. Forum earlier this month.
Roth said he met with University Provost Alan M. Garber '76 and Bacow's Chief of Staff Patricia S. Bellinger '83 while on campus. Still, Garber did not agree to make a public statement specifically defending academic freedom when discussing Israel and Palestine.
"He said, in essence, 'No, because there are lots of controversial issues out there, and I don't want to single out Israel and Palestine,'" Roth said.
Jason A. Newton, a spokesman for the university, said in an email that Harvard is "committed to being a place that embraces academic freedom and freedom of speech, and the engagement in the discourse around ideas and views."
(Source)