After the House passed it on Wednesday, a possible $800 million education package that would give tax credits for private schools, raise teacher pay, and provide more money to public schools will now go to the state Senate.
Under House Bill 1935, which passed with a 75-25 vote, Oklahoma families could get tax credits worth $5,000 for each child they send to a private school.
Students who are educated in ways other than public schools, such as through homeschooling, could get up to $2,500 in tax credits that can be refunded.
The people who got the money would have to show that it was spent on private school tuition, tutoring, and learning materials.
House Bill 2775, passed by a vote of 78 to 20, would give all Oklahoma teachers a $2,500 raise and add $300 million to public school funding to pay for more teacher raises and classroom needs.
The $300 million would be spent on each student, and no school district could get more than $2 million in extra money. The bill would also add $50 million to the Redbud grants for school buildings.
Speaker Charles McCall, R-Atoka, and many other House Republican leaders discussed the plan last week. The package used to be in HB 2775, but the speaker moved the Oklahoma Parental Choice Tax Credit Act to HB 1935 later.
Both bills would have to pass in their current form to become law. McCall said at a news conference, "We believe this plan benefits every student, parent, and teacher in the state of Oklahoma."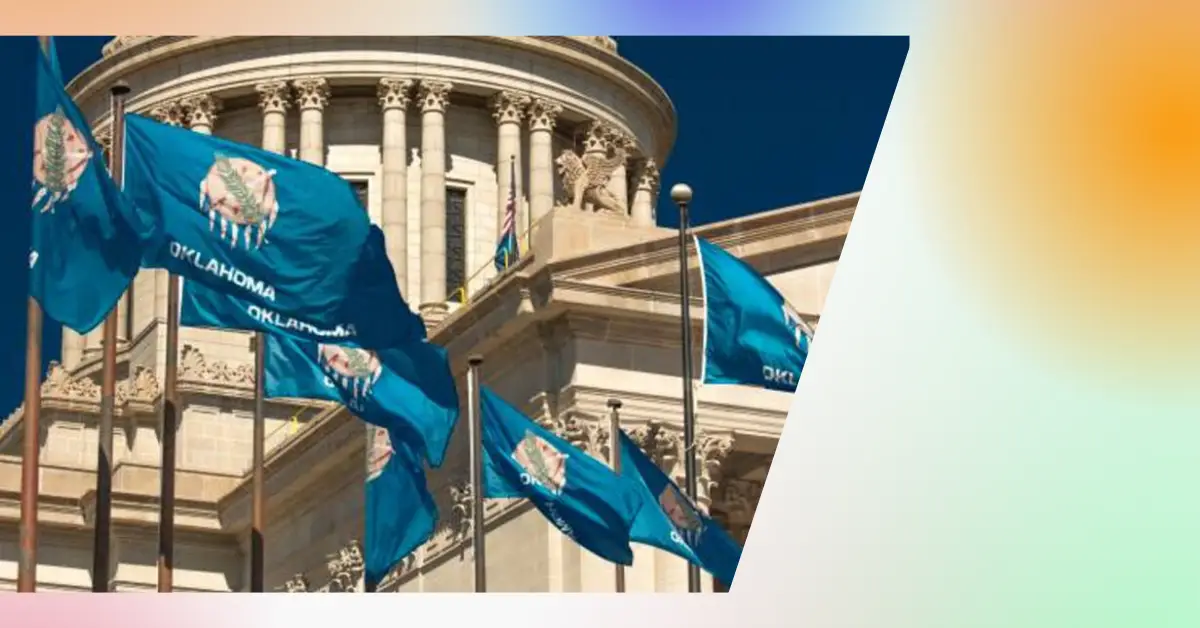 House Democrats voted down both bills. The minority caucus didn't like that each district could only get up to $2 million of the $300 million increase in school funding.
Because the money would be given per student, this limit is most likely reached by large school districts, many of which are in areas where Democrats are in power.
Check out some other new content we've published:
Democrats were even more against the idea of a tax credit. They said it was the same as past plans to send state money to private schools through vouchers.
Cyndi Munson, a Democrat from Oklahoma City and the leader of the minority party, said that her group would vote against any bill that uses public money to help private schools.
HB 1935 wouldn't take money away from the budgets of public schools, but it would cost the state some money. McCall thought the tax credits could cost Oklahoma $300 million if every home-schooled or private-schooled student applied.
Rep. John Waldron, D-Tulsa, said, "This massive voucher program will transfer $300 million to families that already can afford private school tuition." "We're giving away something for nothing."
The speaker didn't say how much a household could make and still get tax credits. Oklahomans with low incomes and little tax liability could get a check from the state to cover their education costs.
People with higher incomes could subtract the tax credit from their adjusted income. McCall and Democratic lawmakers have both been against school vouchers.
The person speaking said that he thinks differently about tax credits because they don't take money from the pool of funds for public schools. Rep. Rhonda Baker, a Republican from Yukon, said the same thing when she presented HB 1935 to the House on Wednesday.
The head of the House Common Education Committee, Baker, said, "Our philosophy is it's the taxpayers' money, and they have control over how much the government takes by using this tax credit."
It's unclear if McCall's plan will get the same support from Republicans in the Senate, where a bill about school vouchers died last year. Senate Pro Tem Greg Treat, a Republican from Oklahoma City, said nothing about the accounts on Wednesday.
Last week, Treat didn't say what he thought about McCall's proposal. He said that the Republican caucus in the Senate was still looking over the bill.
Through the committee stage, the Senate has moved forward with its ideas for education. Sen. Adam Pugh, R-Edmond, proposed a different way to raise teacher pay than McCall.
His plan would raise minimum salaries by $3,000 to $6,000, depending on how long an educator has worked.
On Wednesday, the Senate Appropriations Committee unanimously passed Pugh's bill for a pay raise and other statements that would pay teachers for taking 12 weeks off for maternity leave, mentoring other teachers, and getting certified in new subjects.
In a statement on Wednesday, Treat said, "Sen. Pugh's bills are an attempt at real education reform, and pay raises for teachers."
"He has taken a thoughtful and deliberate approach to his plan. I applaud his efforts in successfully getting them out of committee and look forward to seeing them on the Senate floor."
"You are everything I ever dreamed of and more." Keep yourself updated with all the latest news from our website, blhsnews.com, and get all the recent updates.