Four individuals were critically hurt after their automobile collided head-on with a school bus in New York State on Wednesday, including an unlicensed teenage driver, according to the police.
The incident happened in Westchester County, near Mount Kisco, at roughly 2:13 p.m. local time.
According to the New Castle Police Department, officers were called to a "head-on motor vehicle accident" involving a Yorktown Central School District bus and a 2016 Honda Accord operated by a 16-year-old Bedford Hills resident driving without a license.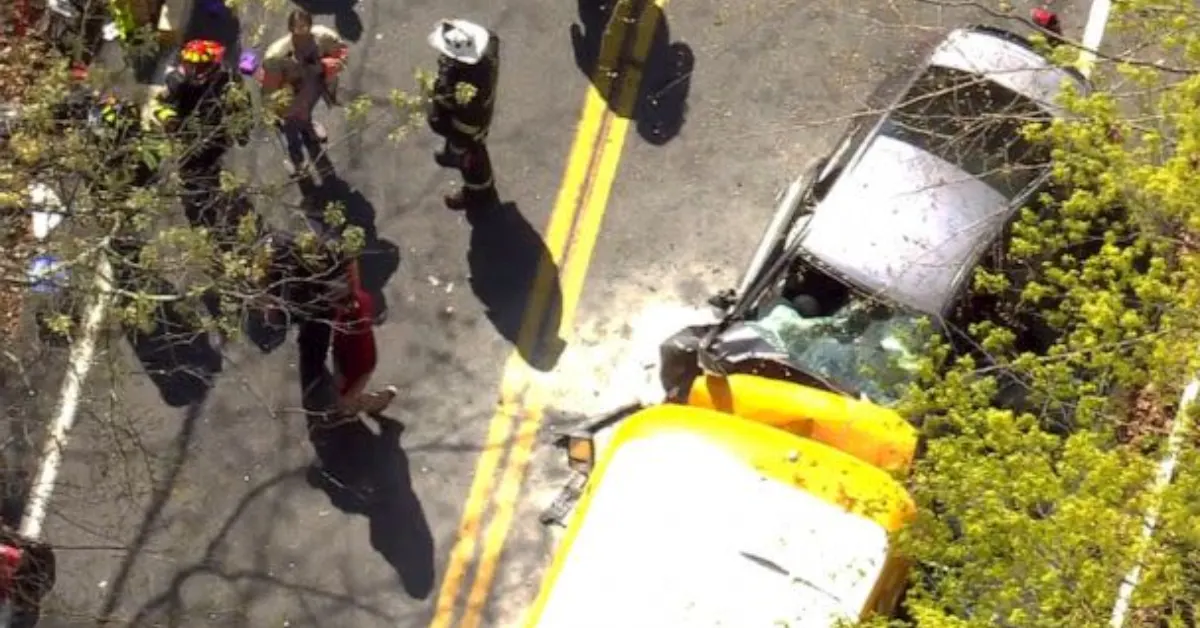 According to the first inquiry, the Honda Accord's driver "lost control while rounding a curve, crossed into oncoming traffic, and struck the bus head-on," according to a statement from the New Castle Police Department.
According to authorities, the driver and his three passengers were taken to Westchester Medical Center with serious injuries.
According to police, who did not say how many individuals were on board, every passenger on the bus was taken to Westchester Medical Center with non-life-threatening injuries.
Check out more related articles we posted:
Nine people were hurt in the collision, according to Westchester Medical Center, which spoke to ABC New York station WABC.
Aerial imagery from the site shows significant damage to the school bus's and Honda Accord's front end.
Numerous EMS, fire, and police departments arrived on the site.
The neighborhood was warned to stay away "due to a serious accident and investigation."
According to authorities, the Westchester County District Attorney's Office is helping with the crash investigation.
Tyler is a passionate journalist with a keen eye for detail and a deep love for uncovering the truth. With years of experience covering a wide range of topics, Tyler has a proven track record of delivering insightful and thought-provoking articles to readers everywhere. Whether it's breaking news, in-depth investigations, or behind-the-scenes looks at the world of politics and entertainment, Tyler has a unique ability to bring a story to life and make it relevant to audiences everywhere. When he's not writing, you can find Tyler exploring new cultures, trying new foods, and soaking up the beauty of the world around him.