Maj. Gen. Alben Norris Hopkins, Sr. (MS) (Retired) 14 February 1941 to 12 February 2023 Gulfport, Mississippi – Alben Norris Hopkins, Sr., who was 81 years old, died on February 12, 2023, surrounded by his loving family.
He was born on February 14, 1941, in Ripley, Mississippi. He spent his childhood in Walnut, Mississippi, his favorite place. He played baseball and basketball for Walnut Central High School for four years and was a star in both sports.
He spent most of his time working on the farm his family had owned since 1836. His dad, Lloyd Carter Hopkins, mom, Reba Norris Hopkins, brother, Lloyd Gerald Hopkins, and daughter, Ashley Anne Hopkins, all died before him.
Alben's wife of 59 years, Johna Ruth Hopkins, was his grade school sweetheart. He is also survived by his son, Norris Hopkins (and his wife, Jodie); his grandson, Carter Houston Hopkins; his sister, Lana Moss (and her husband, Harvey), of Corinth, MS; his nieces and nephews, and his faithful dog, Clarence.
He got a basketball scholarship to Delta State University, where he was a student leader, and played baseball for Bo Ferris, whom he had always admired.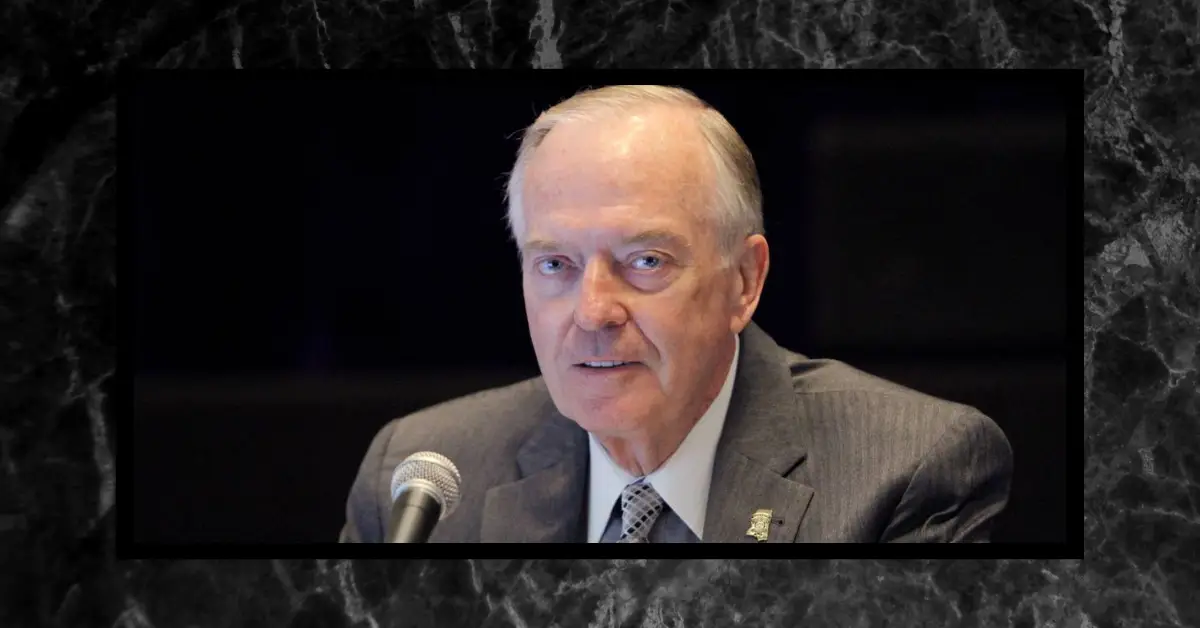 Alben was a debate team member of Omicron Delta Kappa, Pi Gamma Nu, Pi Kappa Delta Honor Societies, and the Kappa Alpha Order Fraternity, among other groups. He was named Mr. Delta State and then Alumnus of the Year.
He was President of the Delta State Alumni Association, the Board of Directors, and the Delta State University Foundation. Alben set up a scholarship at Delta State University for high school students from Walnut, Mississippi, and Tippah County who meet the requirements.
This gives them a chance to go to college. Alben graduated from the University of Mississippi School of Law in 1965. In 2010, the Mississippi College School of Law gave him an Honorary Master of Laws Degree.
You can click here to see the Obituaries of others:
He was Chairman of the Law School Honor Council and President of his graduating class at the University of Mississippi School of Law, among other things. In 1965, he started working as an attorney at the law firm of Daniel, Coker, and Horton in Jackson, Mississippi.
In 1970, he moved with his law firm to an office in Gulfport, Mississippi. He later started his law firm, which is now called Hopkins, Barvie' & Hopkins, PLLC. He always made it a top priority to ensure his kids got the best education he could give them.
He was always happy for Ashley and Norris when they got their law degrees from the University of Mississippi and Mississippi College School of Law. Many people have said that he is a lawyer's lawyer.
When he walked into the courtroom, his clients knew they had a fierce advocate on their side. During his 57 years as a lawyer, he trained many good lawyers and worked as a law partner with others.
These lawyers are a good part of his legacy. He did what he had always said he would do: to be a lawyer until the end of his life. Not too long ago, he was asked why he didn't just retire and go have fun.
He said, "I'm having fun, and you should mind your own business." He liked working as a lawyer with his son and his "other son," Mariano Barvie', for the last 20 years.
Alben was a Major General in the Mississippi National Guard before he left that job. In 1965, he joined the military as a private in the 31st Infantry Division. He went to the Judge Advocate General's School in Charlottesville, Virginia, and got his diploma there.
He was a Staff Judge Advocate for the Mississippi Army National Guard for more than 22 years. The last four years of General Hopkins' service were spent as the Assistant Adjutant General for the State of Mississippi.
The New Orleans Baptist Theological Seminary gave him a Master of Theological Studies in 2018. Alben went to the Holy Lands a lot and became an expert on this part of the world. He liked showing his talk about the Holy Lands to anyone interested.
He taught Sunday school every week at the First Baptist Church of Gulfport. His class was known as the "Scrap Iron" class. He got too many honors, appointments, and other kinds of recognition to list.
The Mississippi Gaming Commission, where he was Chairman and a 32nd Degree Mason and member of the York Rite and Shrine. The Gulf Coast Symphony Association, where he was on the Board of Directors.
The Gulf Coast Carnival Association, King D'Iberville, the New Orleans Baptist Theological Seminary Foundation Board, and Life Member of the Armed Forces Museum Foundation, where he was on the Board of Directors and a Life Member.
The Harrison County Tourism Commission, where he was President, and the Armed Force, We know you have already taken your place as President of some Board, Commission, or Foundation in Heaven, making sure things are done the way you want.
If you keep trying, you might find your way to the Wildlife and Fisheries Commission. Try to work out a deal to send us a big one next season. Carter and I will be ready when he gets there. Your seat at the campfire will always be there when the hunt is over.
Ashley was the first person to greet you when you arrived, making the rest of us feel better. You finally get to see her again after a long time. Give her a hug for us, and tell her we miss her very much. You, too, will be missed very much.
As you said, we'll never forget where we came from, and we'll be thankful to those who helped us along the way. Shane, Tracy, and Ashleigh from Kare in Home Hospice, Dr. Olivia Hightower, Dr. Matt Hann, Dr. Derek Ware, Dr. Abha Mishra, Dr. David Larosa, Dr. George Loukatos, and Medi-Lift of MS should all be thanked for their special care.
On Wednesday, February 15, 2023, from 2:30 pm until 4:30 pm, family and friends can visit First Baptist Church, 12190 Highway 605, Gulfport. After the ceremonies in Gulfport, military honors will be given at the foot of the Cross on the church's western lawn.
On Friday, February 17, 2023, at 10:00 am, there will also be a funeral service at Harmony Baptist Church, 28950 Hwy 15 N, Walnut, MS. Family and friends will be able to visit from 9:00 am until the service.
After the funeral, he will be buried at the Harmony Baptist Church Cemetery in Walnut, MS, with Masonic Honors. Instead of sending flowers, the family asks that memorial gifts be made to the "Ashley Hopkins Memorial Scholarship Fund."
This fund helps girls who wouldn't be able to afford to go to this summer camp otherwise. Gifts to the "Ashley Hopkins Memorial Scholarship Fund/Camp Desoto for Girls" at the Gulf Coast Community Foundation, which are tax-deductible, can be sent to 11975 Seaway Road, Suite B-150, Gulfport, MS 39503.
If you find this interesting, please forward it to your friends. Visit blhsnews.com for the most up-to-date and recent news.